By Judy Makori; Senior Writer MOHI on Oct 8, 2020 10:24:23 AM
As Missions of Hope International (MOHI), everything we do is driven by our commitment to see lives transformed through the hope of Christ.
To keep this hope alive, among the disadvantaged communities where we serve, is not without its challenges and it became more challenging after the first Coronavirus case was reported in Kenya. This pandemic resulted in loss of earnings and as a result, many were unable to feed their families.
Under these prevailing circumstances, MOHI stepped in to keep hope alive by modeling the love of Christ in practical ways. Our objective was to let the families know that God is good and that He is for them no matter the hardships they face. Because many were going hungry, we started by distributing food baskets to the families we serve.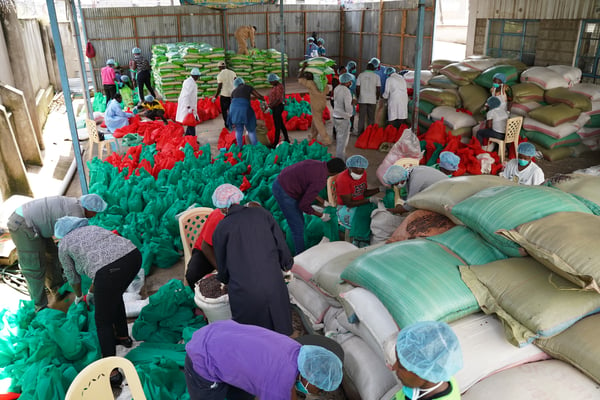 As part of the food distribution process, parents - who came to pick the food from our centers - went through a counselling session and also had the Word of God shared with them. As a result, 414 individuals gave their lives to Christ across 14 centers in Nairobi. In one center alone, Bondeni, 110 people gave their lives to Christ.
According to MOHI's Spiritual Development Manager, Catherine Maina, all the counselors handled the parents with a lot of love and gave them room to share their thoughts and feelings.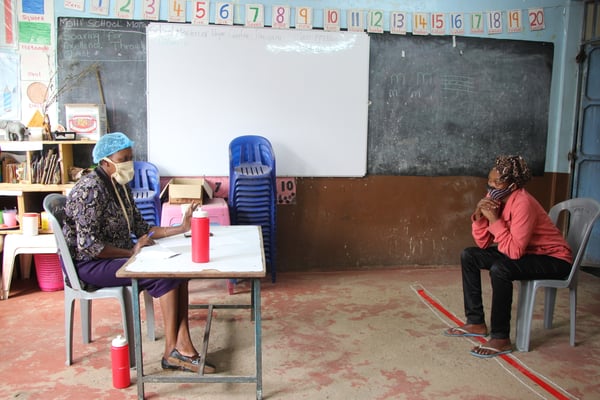 "We did not want to assume that our parents are only anxious about the pandemic," she said. "We wanted to hear what else is in their hearts. It is during these sessions, as they unburdened themselves, that they would confess to not being born-again. We would wind up each session with a word of prayer and for those willing to become born again, we shared the sinner's prayer with them."
Our Spiritual Development Officers (SDOs) were able to ascertain that many of those who gave their lives to Christ were already attending a local church. They were encouraged to continue doing so while 34 who did not have a church were introduced to local churches that work closely with MOHI.
In addition to the 414 individuals, we also had another 23 people commit their lives to Christ during home visits and in one-on-one counselling sessions.
All our new brothers and sisters in the Lord were given a booklet (available in English and Swahili) that has the book of Romans and the Gospel of John. For the first six weeks, our SDOs guide them through a Bible reading schedule beginning with the book of John.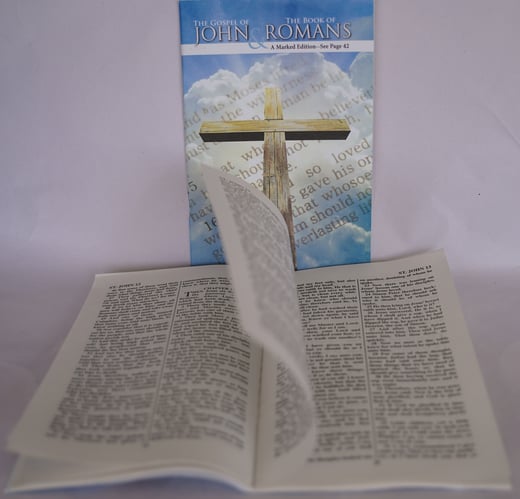 After this, we continue to partner with various pastors to ensure these individuals receive sound teachings and spiritual guidance. This follow-up has helped to keep them connected to a Bible-believing congregation.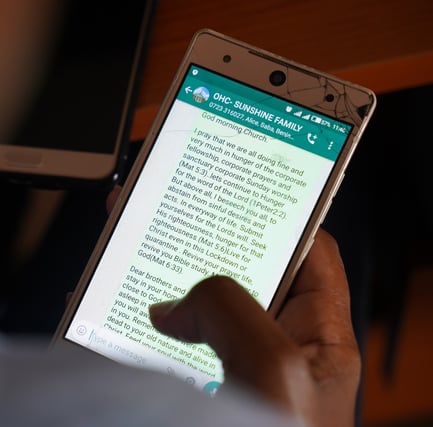 Our SDOs also send short weekly devotions to the families and encourage the parents to go through these lessons with their children. Then on either Monday or Friday, the SDOs call to see if there are any prayer requests or any questions on what they read and learned from the text.
Now that churches are open (although with certain limitations in accordance with phased Covid-19 regulations) we keep encouraging them to ensure they attend church. We are teaching them the importance of fellowshipping with fellow believers and doing everything we can to keep faith and hope alive within them.
We are grateful to God for these who have joined His flock. We request you to join us as we pray for the spiritual growth and advancement of each one of them.