By Judy Makori; Senior Writer MOHI on Aug 20, 2020 1:57:15 PM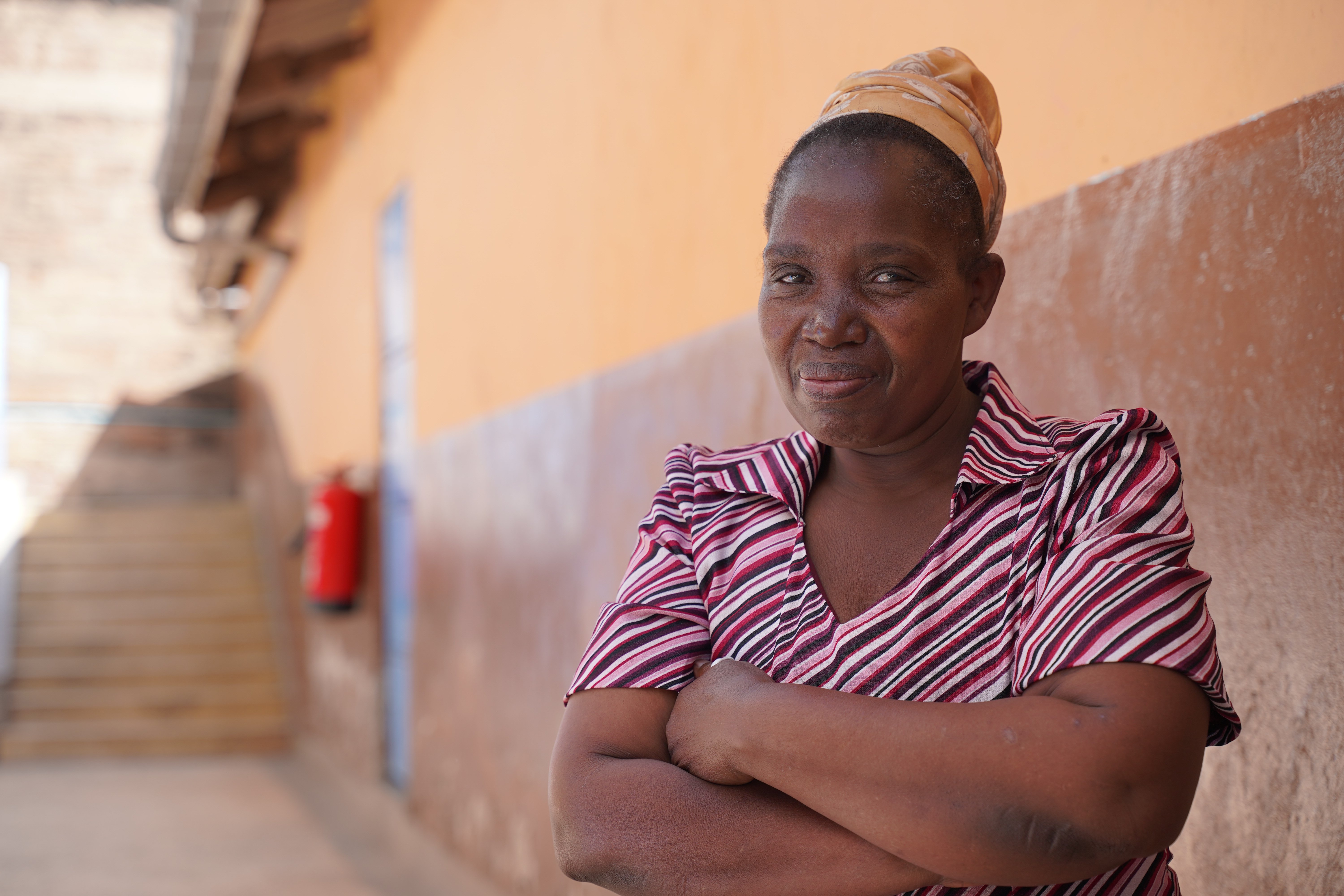 Lucy Kinya is a mother of four daughters, three of whom studied at the Missions of Hope International (MOHI) Pangani center. She has been a beneficiary of the dressmaking skills training offered at the MOHI Technical Training Institute (MOHI-TTI).
Lucy tells me she first came to know about MOHI in 2007 after her second-born daughter was enrolled as a grade two student. At the time, Lucy was in dire circumstances after having separated from her husband.
"We had always had difficulties in our marriage but in 2007, it took a turn for the worse after my husband walked out on me," she said. "I had three small children and was expecting our fourth born child. I had a lot of stress because I did not have a job and no way to take care of my children."
At the time, Lucy was not yet born again and she says her life was a constant struggle to meet the ever increasing needs of her young daughters. With no one to turn to or depend upon, she tried her hand at various ventures but none were fruitful. This made her become increasingly resentful, hostile and quick tempered.
An unhappy time
"It is true, I became a really bad person," she says. "I did not know how to turn to God for His help and so I became overwhelmed by the challenges I was dealing with. Because of this, I was very hard-headed, insolent, uncooperative and always ready for a fight. I was the kind of person who people tried to avoid as much as possible. I was very unhappy."
Lucy says it was not until 2014 that she heard about the dress making training being offered by MOHI. She joined the class but it was not smooth sailing for her because her negative attitude constantly put her at odds with fellow students and the teacher.
"I thank God for my teacher, Mary Kilonzi, who was so very patient with me. She extended her love to me even when I exhibited my worst behavior and because of this, I was able to accept that Jesus could love someone like me. I eventually gave my life to Christ in that class and my life has never been the same since".
Lucy says being exposed to the devotions offered in the class helped her grow in her faith. She learned how to read the Bible by herself and how to pray and also greatly benefited from fellowship with her fellow believers. All these greatly helped to ease the weight of the burden upon her shoulders.
By the time she graduated from the course six months later, Lucy was an entirely different person with a brand new perspective on life. She left MOHI with Jesus, a positive attitude, a new skill and a sewing machine. Today, she is thriving.
"MOHI imenitoa mbali sana (MOHI has brought me from a mighty long way), imenipea tegemeo kwa maisha yangu na watoto wangu (it has given me hope for my life and that of my children). Nashukuru Mungu sana kwa Missions of Hope (I give thanks to God for Missions of Hope)."