By Judy Makori; Senior Writer MOHI on Oct 11, 2019 3:00:00 AM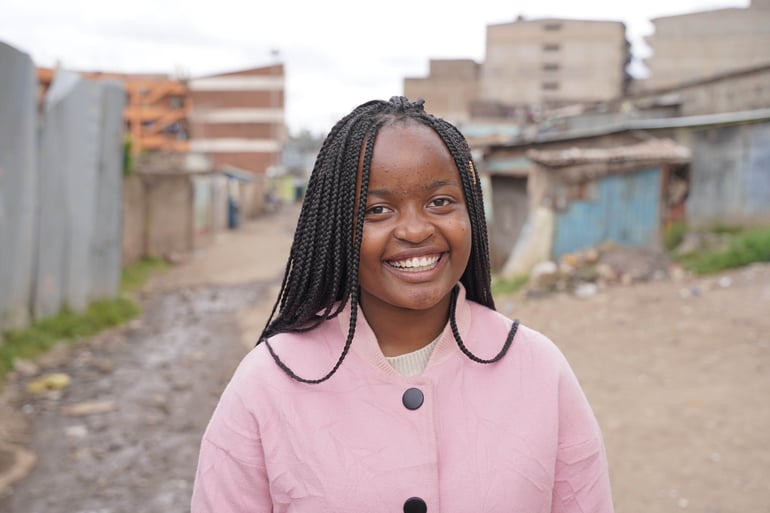 My name is Dorcas Wacuka, I am a 19-year-old enrolled at the Mount Kenya University as a first-year student studying medicine and surgery. I am an alumnus of Missions of Hope International (MOHI) and now a beneficiary of their Higher Education Fund.
I am the third born in a family of four girls. I was born in the western part of Kenya and grew up there. My family was however forced to relocate in 2007 after the post-election violence erupted. We had to leave the town in a hurry and as a result lost a lot of property including a business that was being managed by my mother.
We moved to Nakuru where we stayed for a while and then moved to Nairobi. In 2010, my parents built a house in Joska and we moved there. It was after I moved to Joska that I first heard about MOHI.
Great loss and great opportunity
I was enrolled at a nearby school and we would go for sports at the Joska center. I liked the school and asked my parents to move me from my current school to this one. From late 2010 to 2012, my parents tried to get us enrolled into the Joska center but it was not possible. With limited capacity, MOHI gives enrollment priority to the most disadvantaged children.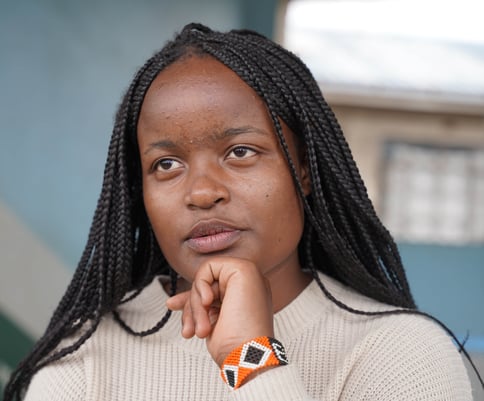 In 2011, my father passed away. He was the family's sole breadwinner and life became very difficult for us after his death. My mother, who was a stay-at-home mum was forced to sell off a lot of our items to offset some pending bills and debts.
By 2013, our situation had become very dire and going to school had become impossible.
When my mother approached MOHI and narrated the challenges she was facing, they picked me to join them. I went into their boarding program as a grade seven student and I immediately saw a difference in my academic performance.
I was a top student from the word go and when I sat for the primary school exit exam, I scored marks that helped me get into a good high school.
MOHI also stepped in and catered for my high school education. Because they ensured I had everything I needed for my schooling, I had peace of mind and was able to focus on my studies. I was determined to pass, get into university and realise my dream of becoming a doctor.
This had been a childhood passion of mine that came about from seeing how my father suffered from a heart condition that ended up taking his life. I wanted to become a cardiologist.
My dream unfolds
When I sat for my exit exam, last year, I attained grade A- and was elated when I learned that I had been picked to pursue my dream course. Once again, MOHI has stepped in and as a beneficiary of their Higher Education Fund, I am sure to undertake this six year course without a hitch.
When I look back at my life, I know I would not be where I am today were it not for the work MOHI does. I am so grateful for all the sponsors who make it possible for this organisation to reach children like me and to change our lives.
Being a part of the program, I was a beneficiary of high quality education that has made me able to compete on an equal footing with my peers.
I come from a Christian background and participating in the devotions and other spiritual programs available at MOHI has been a boost to my faith.
I know the value of a good education and I know that I have been given a platform that will see my every dream come true.
I also want to support this organisation that has helped me so much and my plan is to become a volunteer in the mentorship program. I want to walk with someone just like there was someone who walked with me to help me get to where I am today.
…………
Pray with us as we continue to support Dorcas, that God will see her through this new phase of her life. It is our prayer that as she goes through university, she will remain a model student and role model to our learners.
Partner with us in the work God has called us to do among children and families living in disadvantaged communities to transform their lives through hope in Christ.