By Linet Wambui; writer MOHI on Oct 14, 2019 11:37:00 PM
"The Lord will make you the head, not the tail. If you pay attention to the commands of the Lord your God that I give you this day and carefully follow them, you will always be at the top, never at the bottom." Deuteronomy 28:13
"If the lord offered His only begotten son to us. We should not despair in requesting for anything from God as nothing is too big for Him." Catherine Maina - Manager Spiritual Department
.............
In Kenya, after students have completed their primary school education, they sit for an examination called Kenya Certificate of Primary Education (KCPE). The three-day examination exercise is conducted once a year and is what provides the transition to secondary school.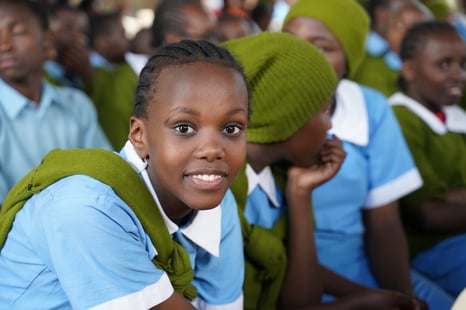 This year, KCPE runs from October 29th to 31st. Missions of Hope International (MOHI) will be having students sitting for this national exam across 19 of our centers.
In preparation for this important exercise, MOHI organises prayer day for all our candidates. This is because we believe that there is added power when we unite in Christ to join our hearts and make our collective requests to God.
Pangani was one of the centers that had their prayer day on Friday October 11th. It was not only an opportunity for students to make their supplications to God but to also receive words of wisdom and encouragement.
"When in doubt during your exams, reassure yourself by saying you can do all things through Christ who strengthens you," Special Projects Director Ephantus Wanyiri told them during the function.
Other centers that had their prayer day, on that day, are Baba Ndogo, Korogocho B, Korogocho Nyayo and Korogocho Grogan. And, just like at the Pangani center; students, various MOHI staff and parents gathered at their respective halls to pray for their beloved candidates. Afterward, the students presented songs, dances, skits, and poems.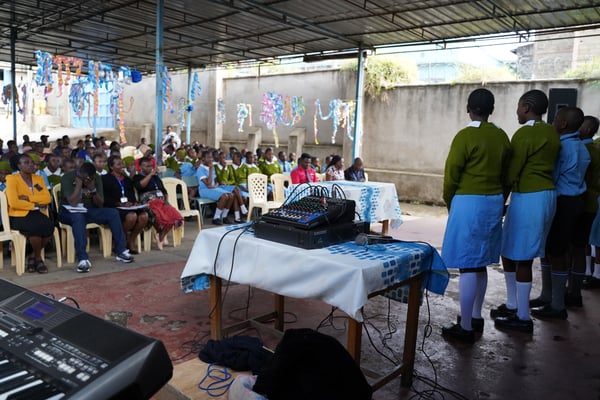 With over 1057 MOHI candidates set to sit for these national examinations, we are confident that they are adequately prepared and continue to trust God for their success.