By Judy Makori; Senior Writer MOHI on Dec 17, 2020 8:14:00 AM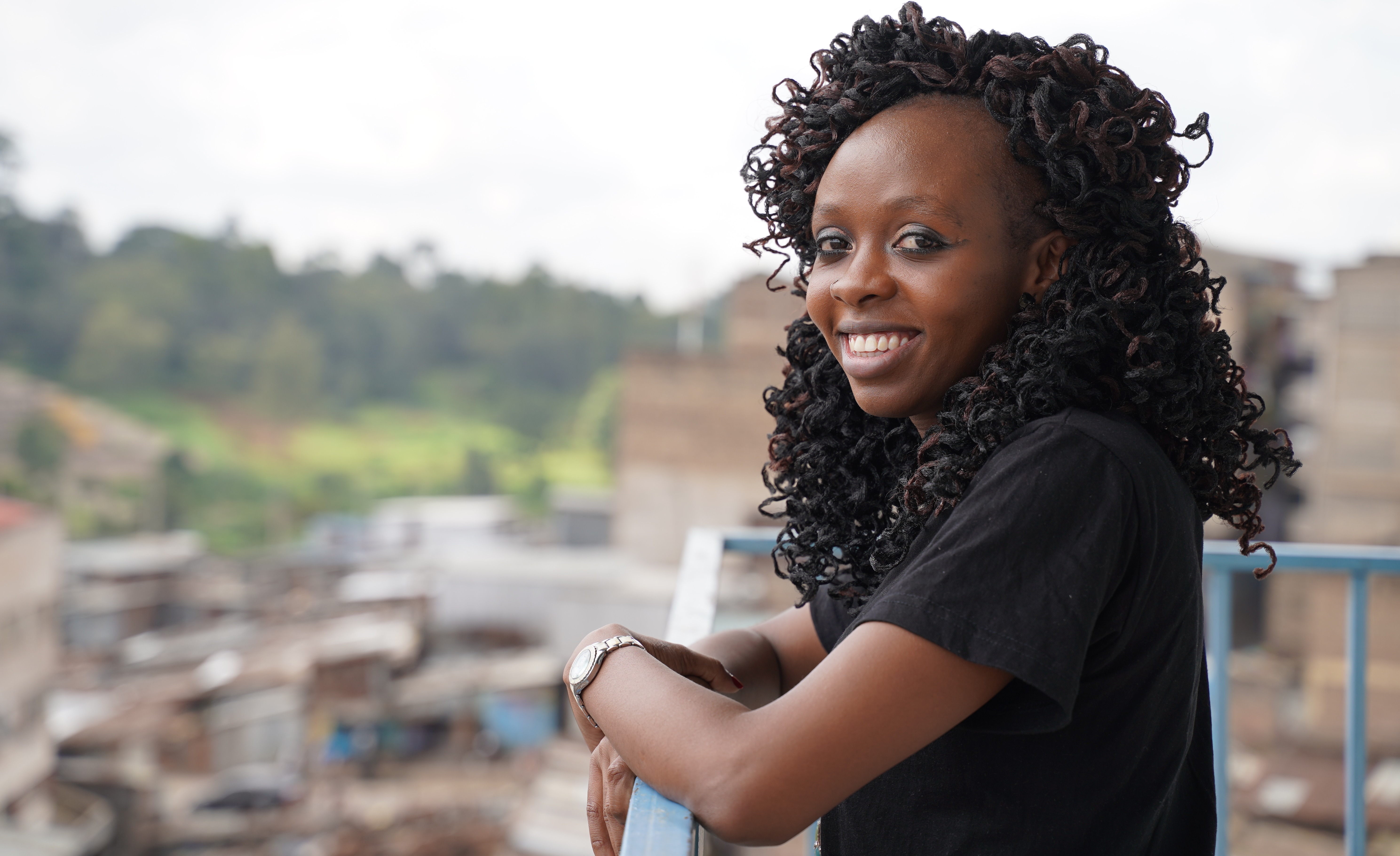 Twenty-five-year-old Anne Muthoni is an alumni of Missions of Hope International (MOHI) having joined MOHI in 2007. Born in Mathare valley, Anne, her three sisters and parents have called this area home and continue to live here.
As with many other families living in Mathare, her family was not well off. Her parents were struggling to make ends meet; keep their children in school, clothe and put food on the table. Anne was already in school but her attendance was sporadic, being dependent on the availability of school fees, and this affected her studies.
Life took a different turn for Anne after a neighbor, who had a child studying in MOHI, told her mother about us. Anne was enrolled into grade six and taken to the center at Joska.
This is her story….
I was actually supposed to join grade seven but the school did not have students in that grade yet. This ended up being a blessing in disguise for me because it enabled me to catch up with the rest of the class.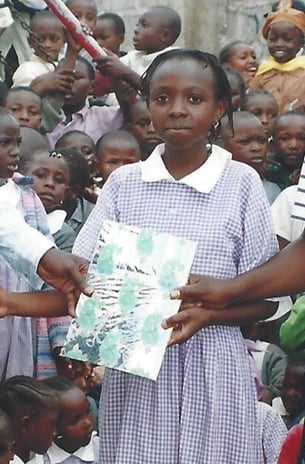 In 2009, I was honored to be among the first lot in MOHI to sit for the primary level national exams. I was however, not happy about my results and wanted to repeat grade eight but my teachers encouraged me to move on to high school.
Once again, MOHI stepped in to ensure that I not only got admittance into a good school but that I had everything I needed for school. Throughout my four years at the school, MOHI paid all my fees and anything I needed for my upkeep. During the school breaks, they would organise camps for us where we would be taught various life skills and engage in spiritual programs. They were committed to ensure we were growing holistically.
I finished my high school in 2013 and I got grades that paved the way for me to go to college. MOHI was still there to ensure that I successfully navigated through this third phase of my life. I went to Maseno University where, for four years, I studied Ecotourism, Hotel and Institution Management.
I was able to focus on my studies at University because MOHI was there to ensure that all my fees were paid. The course entailed quite a bit of traveling as we went to refine our skills in various establishments and never once was I left behind - MOHI ensured I had everything I needed to learn.
I graduated in December 2018 and was honored to have my family there with me. Maseno University is about 375km from Nairobi and is a six hour drive. Such a trip would have been too expensive for my family to make but MOHI facilitated their travel. It was a real blessing for me because I was not alone on such an important day.
After graduation, MOHI CEO - Pastor Wallace Kamau helped me secure an internship with a local resort where I worked for six months. I was able to try my hands in all departments which helped me further develop my skill. My internship came to an end at the end of 2019.
Early this year, I joined a local cafe working as a barista. Unfortunately due to the COVID-19 pandemic, we have been out of work but I look forward to reporting back to work once eateries open up fully.
When I look back at my journey, I am very thankful for MOHI. I thank God for this organisation that was like a savior to me. I say that because when I look at all the girls I grew up with in my neighbourhood, most are living a very despondent life. Being in MOHI not only exposed me to quality education that helped me pursue my studies to university level; it also opened up my mind and gave me a new perspective in life.
I really thank God for Missions of Hope International. The Lord used them to change the trajectory of my life and I am grateful.