By Judy Makori; Senior Writer MOHI on Jan 6, 2021 5:23:10 AM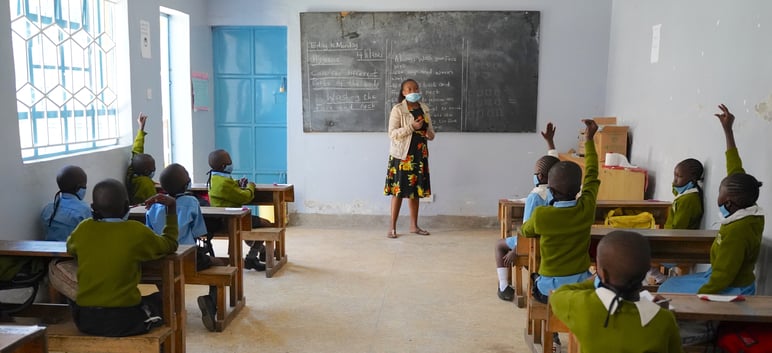 As per the government's directive issued in October last year, schools across the country opened on Monday January 4th. At the Missions of Hope International (MOHI) centers, students who have been away from school and learning remotely since March started arriving early in the morning and going to their classes.
Among the students, the excitement was palpable and the relief evident among parents who were happy to have their children resume their learning and among the teachers eager to get on with the business of imparting knowledge.
Our team toured a few of our centers to document all the activities and we were happy to find that all Covid-19 protocols, as issued by the government, were being observed. All our pupils have new MOHI-branded reusable face masks, easily accessible handwashing stations, temperatures being taken at the point of entry and knapsack sprayer pumps in use to keep the classes and corridors sanitised.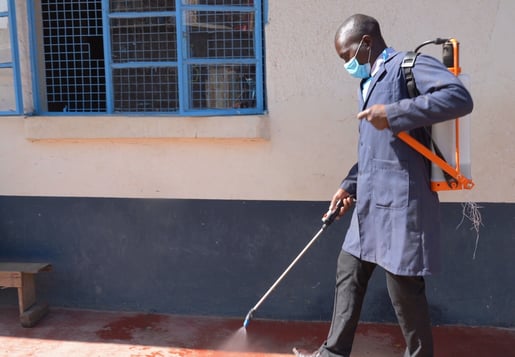 Looking smart and neat in their school uniforms, our students were happy to talk to us and could not contain their joy at being back to school.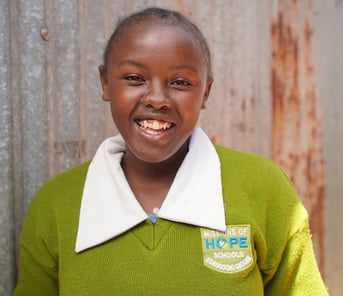 "I am so happy to be back in school and able to continue with my studies with no interruptions," said Mercy Njeri, a grade seven student at the Korogocho Grogan center.
"For me studying at home was a challenge because of the numerous chores I had to take care of. I am happy to be back in school, at least here I can focus on my studies without any distractions."
Eight-year-old Lawrence Wafula was all business when we found him cleaning his hands at one of the handwashing points set up at the Kariobangi center.
"I am so happy to be back in school. I could hardly wait to report today," said the grade two student.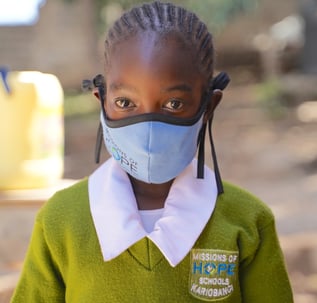 Nine-year-old Eunice Atieno was a bit shy but she too did manage to convey her joy at being back to school.
"I had really missed my friends and I am just happy that we are all back here," said the grade three student who studies at MOHI's Kariobangi center.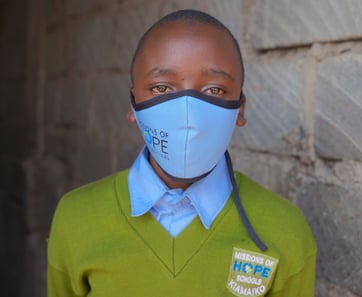 At the Kiamaiko center, grade seven student Ramadhan Said was all smiles as he expressed his joy at being back in school.
"It was so boring being at home," he said. "There was nothing to do unlike being in school where I have my friends and the teachers keep us occupied. I like being in school and I look forward to continuing with my education."
Although busy trying to get the students settled in and back to the business of learning, our teachers spared a moment to share with us their joy at having the students back to class.
"I am so excited to have my students back with me," said Scolastica Mwasia, a kindergarten teacher at MOHI's Kariobangi center.
"Although we went out of our way to keep in touch with them while they were home, I really missed having all of them here with me on a daily basis. The face-to-face contact between us and our learners is so very important."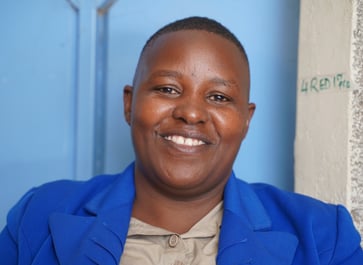 At the Kiamaiko center, kindergarten teacher Joyce Mwangangi said she had received her 31 pupils with joy.
"It is a joy having our students back," she said. "They give us purpose and we have something to look forward to each morning. I am excited to work with them and have them catch up with their studies. God is so good!" she said smiling broadly.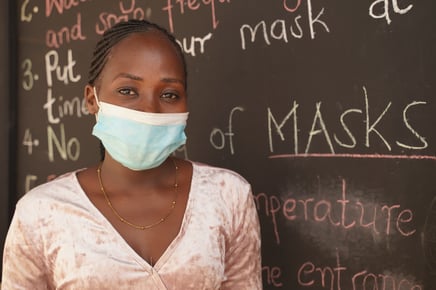 Grade seven teacher Stella Vivi from MOHI's Korogocho Grogon center said she was happy and relieved to have her students back in school.
"I say relieved because as teachers, we had noticed that hope was fast dwindling among these students the longer they stayed at home," she clarified.
"Now we have enough time to encourage them, work with them to change their negative mindset and have daily devotions with them to help them put their hope in God," she said.
Among the parents, the recurring theme was one of relief that their children can now go back to school.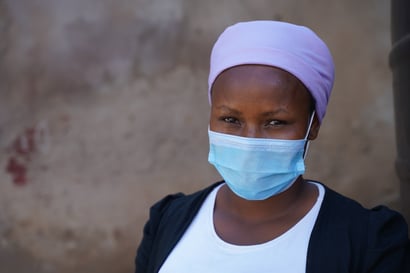 "Having these children stay home with us is not easy because of the negative influence that is all around us, said Anne Nduko, a parent at the Kiamaiko center. "We cannot monitor them all the time. It is just easier when they are in school, at least then we can be sure they are safe," she said.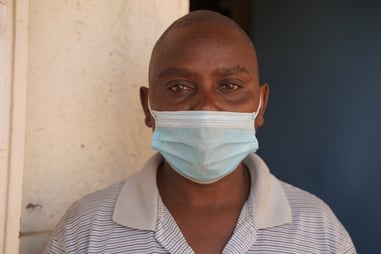 Antony Kamau, also a parent at the Kiamaiko center, said his greatest challenge was helping his kindergarten son work on his school projects.
"The new education curriculum is very hands-on and has many new components, it is not easy for parents to tackle it alone. I am really happy that my son is now back to school where he can receive the assistance he needs for his studies."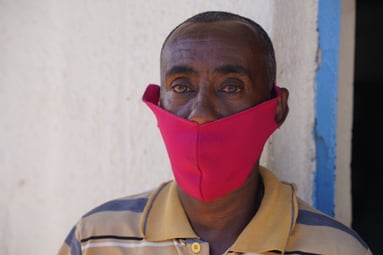 Getachew Kebete said his joy comes from the knowledge that his daughter will now be kept busy and away from trouble.
"All the activities at school are essential for her growth and development. I am happy she is now back to class and can resume her learning," he said.
We are all excited to have all our students back at school and we are all working hard to ensure they settle-in quickly. Join us as we pray for cohesion between the students, parents and teachers for it is only with this unity that we can get this term's activities up and running.
As an organisation working among disadvantaged communities, your continued partnership ensures that our students remain in school and enjoy a quality, Christ-centered education. We are grateful for your support and prayers.