By MOHI on Jun 16, 2020 12:13:54 PM
Meet Ndevera, now graduated from the program, he was first blessed with a MOHI sponsorship when he was a student attending 6th grade. Now, he is using his talents to spread important messages across his community.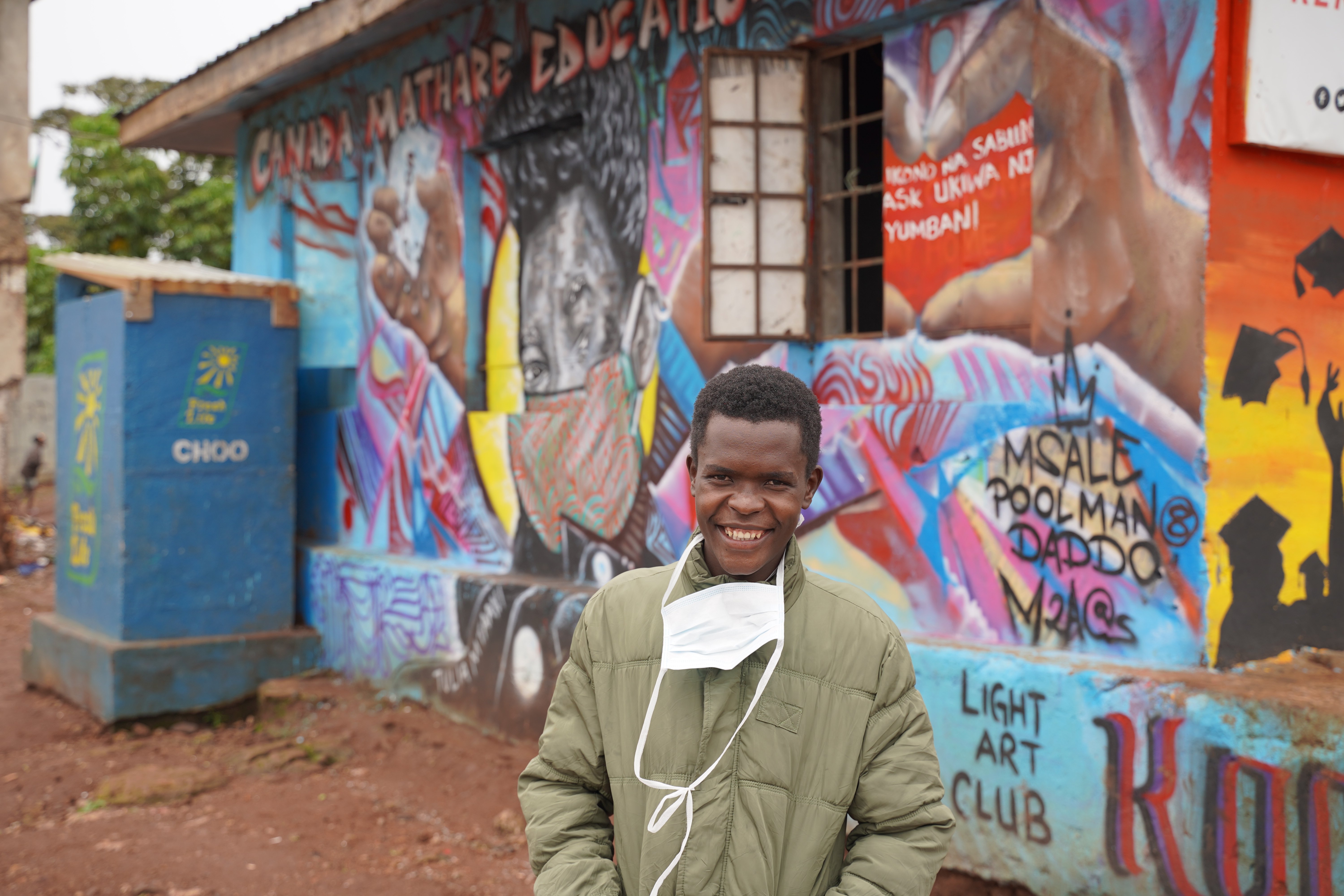 "Art is my passion. I'm using my street art to educate about the new COVID-19 guidelines and to share a message of love and hope through these hard times."
Confirmed cases of COVID-19 continue to rise in Nairobi, Kenya, putting already disadvantaged children, families, and communities at additional risk. Our team is working hard to serve and provide relief, but we can't do it without you. Will you help us in our continued efforts to distribute food, masks, and meet other needs for our students and their families?