By Judy Makori; Senior Writer MOHI on Aug 20, 2020 2:12:09 PM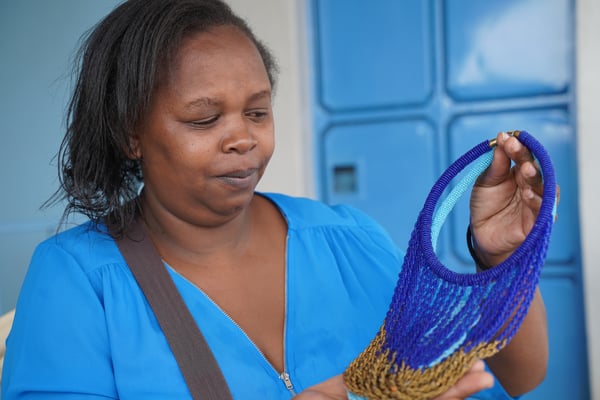 Josephine Waithira is a parent at Missions of Hope International (MOHI). She has four children and three of them have studied at MOHI's Pangani center. One is a grade five pupil at the school.
Josephine is also a beneficiary of the skills training offered at the MOHI Technical Training Institute (MOHI-TTI). She did both the dressmaking and bead-work courses and has used these two acquired skills to earn a living for her family.
This is her story:
I first heard about MOHI in 2008 from my neighbors. Soon after this, a social worker came to my house and I was able to have all my questions answered. Following this sit-down, my husband and I decided to have our son enrolled at the school as a grade two pupil.
It was not long after this that I got to learn about the 'adult' training available to us as parents. This information was passed on to us during a parents-teachers meeting. I had always been passionate about learning beadwork and I immediately sought more information on the training.
Unfortunately, MOHI was yet to hire a beadwork teacher so this training was not yet available. However, those interested in dressmaking could register to join the class. At the time, I was a housewife and I reasoned it was better to join the dressmaking class instead of staying home doing nothing. I successfully went through the training for the next six months and when I graduated, MOHI gave me a sewing machine.
It was not long after that my dream came true after I was informed that the beadwork class would be starting. I was the first student to register for the course. After eight months I was done and I graduated from the class. MOHI immediately took us onboard and they would give us orders for the gift shop which we would supply and receive payment.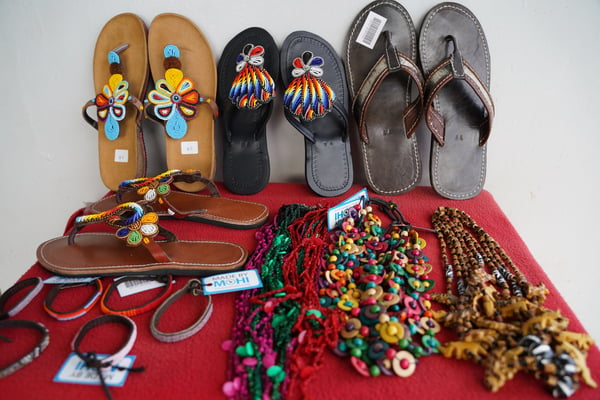 With the passing time, my skill became more refined. I eventually opened up a stall at the local market (known as the Maasai market) where we sell our wares to locals and tourists alike. I also joined a sellers association and through them and I have been able to exhibit at exhibitions in Kenya and travel to East African countries to do the same. I have also continued supplying specialist items to the gift shop at MOHI.
I will be eternally grateful to MOHI for changing me from a naive, dependent woman to an enlightened one able to contribute to the wellbeing of her family. I had always wanted to help improve my family's standard of living and this skill in beadwork made that possible.
Even with the current coronavirus pandemic, I am still able to work and earn something for my family. I work from home and although business may be slow right now, I have continued to marvel at God's faithfulness to me. He has continually blessed the work of my hands.
I thank God for Missions of Hope International for the role they have played in my life. I came to the training as a born again believer and I benefited greatly from the devotions and spiritual programs they had. My faith grew strong and this was a blessing to me. I am also grateful because they believed in me and guided me all through my growth as a beadwork artisan.
Today I have found ways to incorporate my sewing skills to the work I do. This gives me an edge because I can come up with some creative pieces that my contemporaries do not have.
May God richly bless MOHI and increase them so they can be able to help many others like me.