By Judy Makori; Senior Writer MOHI on Nov 28, 2019 9:15:00 AM
"Do not go by your humble beginnings. Go by your enormous vision," Leonard Chumo, MOHI Director of Missions.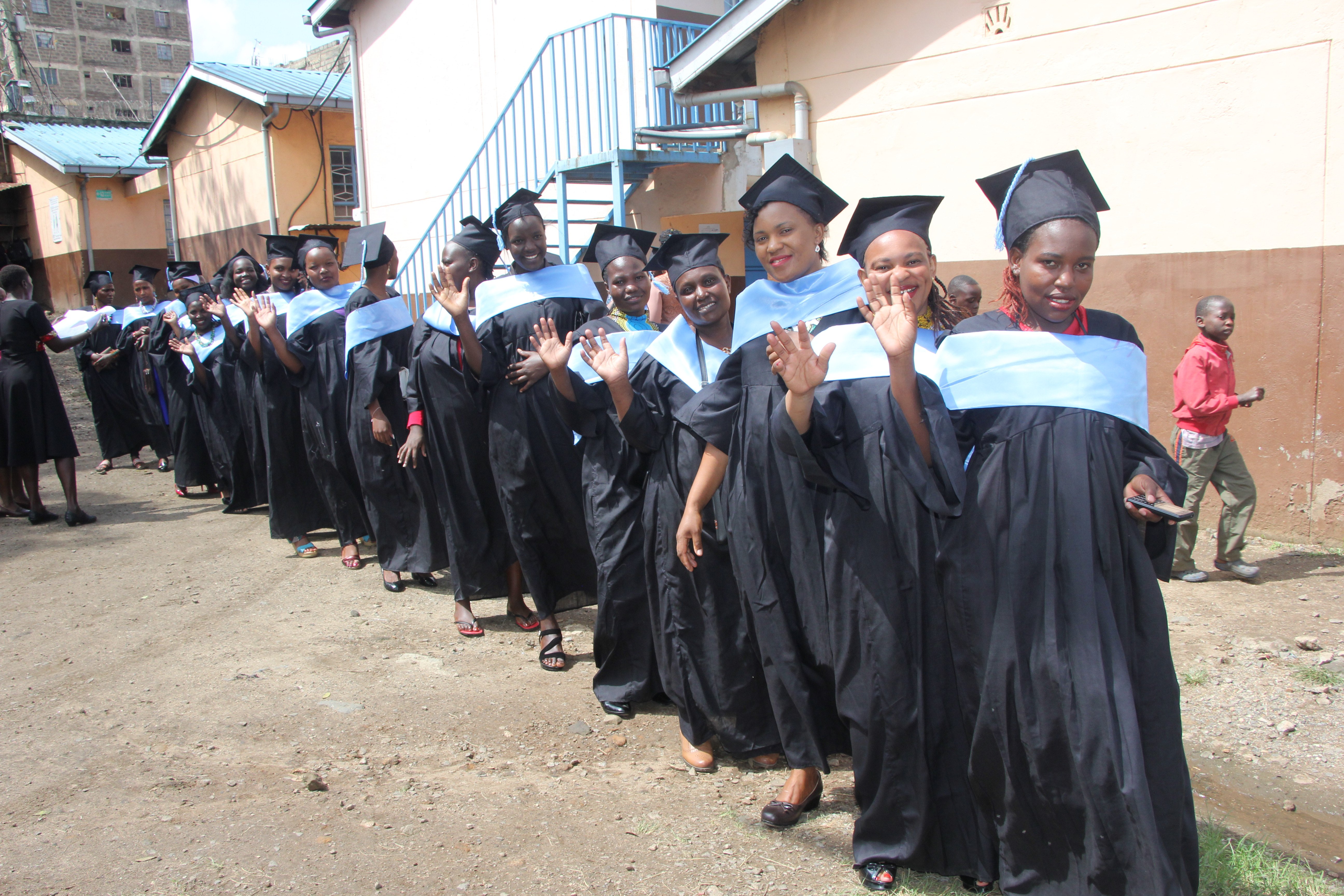 In 2016, Missions of Hope International (MOHI) introduced empowerment programs that help hundreds of our community members from impoverished backgrounds. This happens at the MOHI Technical Training Institute based at our Kariobangi center with branches across three of our centers.
The training equips mothers, fathers and young adults with skills that make it possible to earn a living.
The skills offered include fashion and design, hairdressing and beauty, knitting, jewelry-making, welding and fabrication, plumbing, and computer studies.
We provide them with a ready market by selling their handcrafted products at our in-house gift shop. We also connect them with companies where they can find attachment e.g Soko ya Mawe - a boutique company based in Kariobangi that deals with fashion and embroidery.
"Our training programs are amazing! I have trained a total of 1,000 students so far since we began the hairdressing training program," says Caroline Njue who is the beauty and hairdressing instructor.
In-line with the training calendar, the fourth annual skills training graduation ceremony was held on Friday, November 15th.
On this day, 180 graduands from fashion design, beadwork, knitting, hairdressing and beauty, plumbing and welding training were given certificates.
From 10:30am to 1:30pm, Kariobangi center played host to our graduates together with their relatives, friends, and MOHI staff representatives.
The day's events involved prayers and devotions, scripture reading and motivational speeches. The graduates also cut a celebratory cake, shared a meal with everyone present and also presented a song, poem, and dance.
"This training program has empowered me to be more confident in my skills. I aspire to become a fashion designer and this program is the first step towards actualizing that dream," said Jill Chanzu, one of the graduating students.