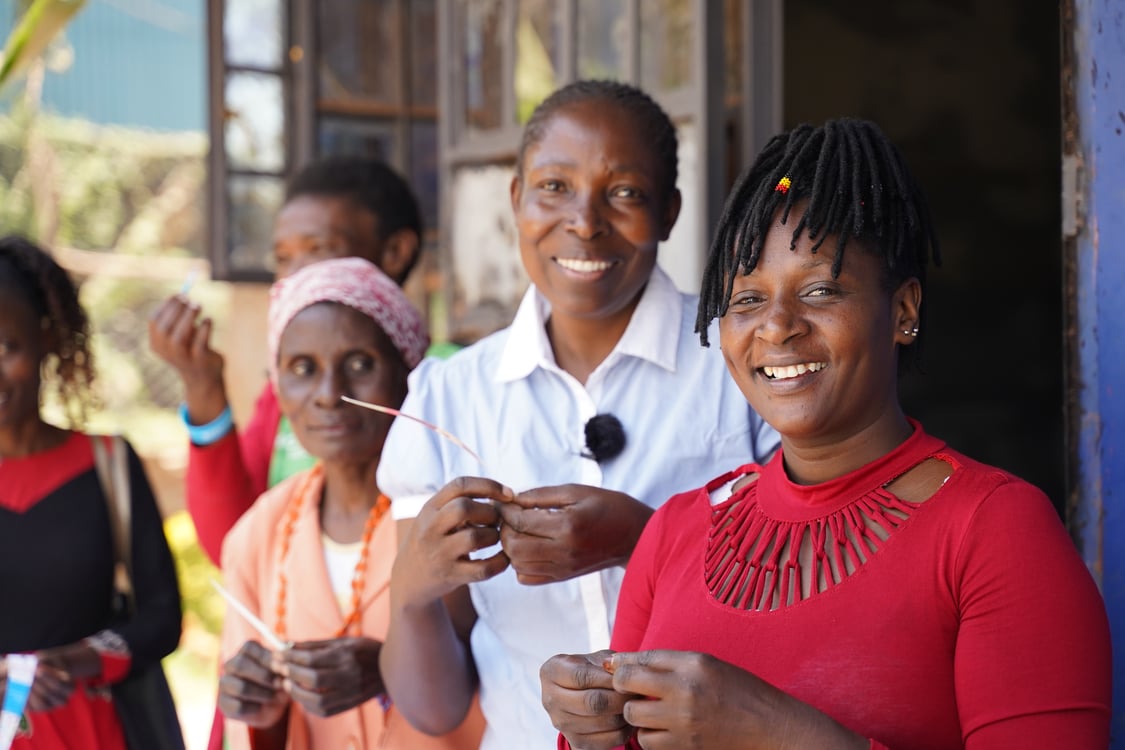 Jewellery Making Skill Has Been a Life Changer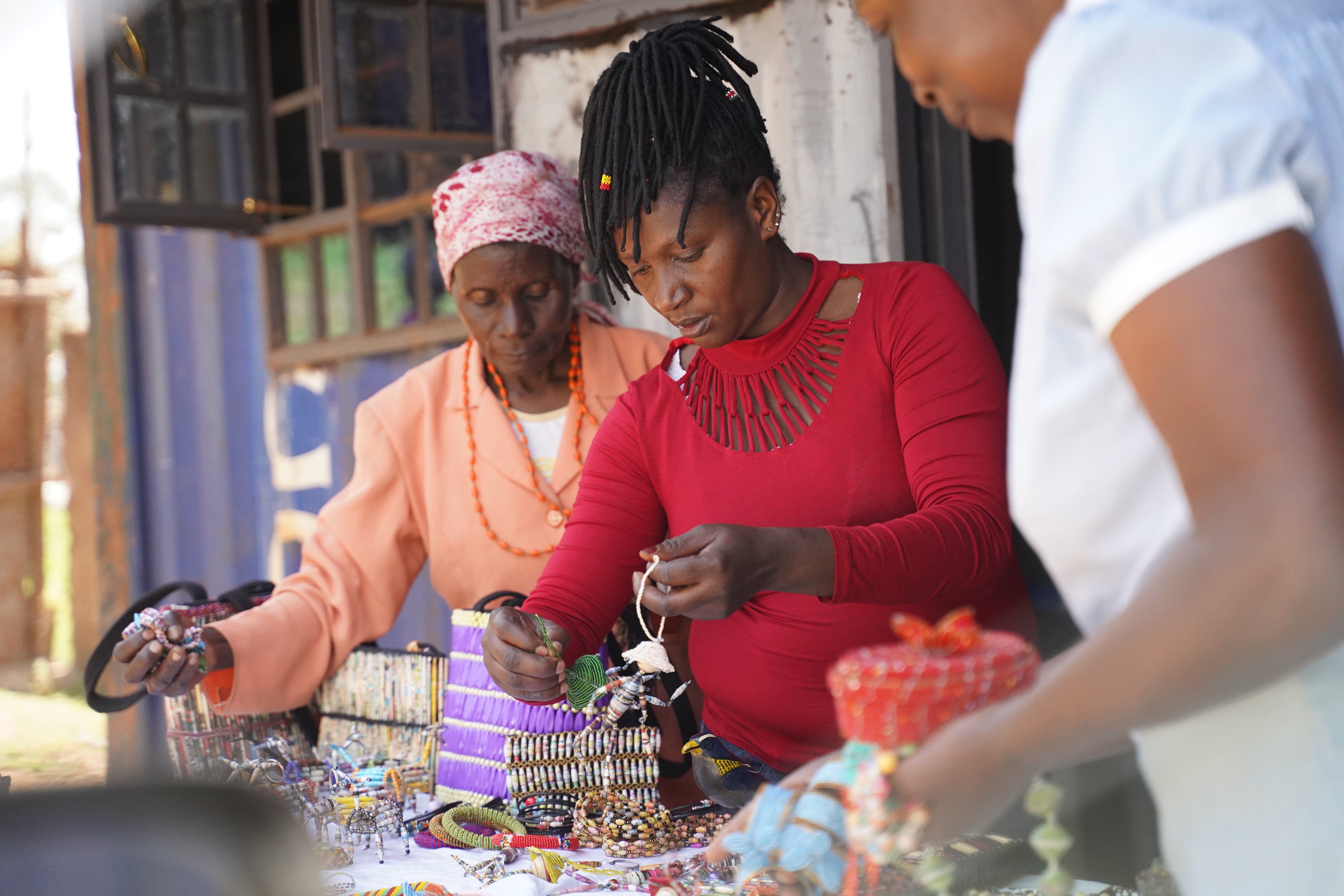 Miracle Children Caregivers is a women's group that has been in existence since 2007. It has 10 members who are predominantly widowed women and single mothers. Today, this group makes jewellery which they supply to the gift shop at Missions of Hope International (MOHI).
It is a bright and sunny day when we set out to meet with this group based in Kawangware. The group leader, Evaline Mukhabi, has set things up so we will meet with some of the group members and get to see first hand how they do what they do.
When we get there, we find five of the group members waiting for us and as we set up to get started, we are mesmerized by the various items they have on display. As the cameraman gets busy taking photos, I settle down with Evaline who tells me the genesis of this group.
How it started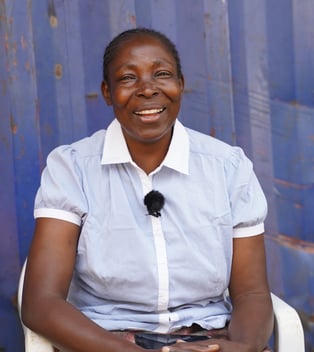 "We started out making gift bag handles using dry banana leaves which we would supply to a local youth group," she says. "We had a constant order for these handles and it is from here that this group was formed."
Evaline tells me that it is while taking their supplies to this youth group that they met with a trainer from MOHI who offered to train them on how to make jewellery.
"The training took five days and she took everything we had made to the gift shop. We were elated when she brought us some cash out of these sales. This was in 2008 and it marked the beginning of our work with MOHI," she says.
As the years have gone by, Evaline tells me the ladies have perfected their craft.
They now make an assortment of items including jewellery, placemats, bags, key holders and many other items. These are made using beads, wire, fish-nets, bone, wood but their speciality is use of recycled magazine papers.
Something unique
"We cut the pages to get strips of paper which we roll and glue together. We then dip these into varnish, which makes them waterproof, and then hang them out to dry. They are then ready for use after this," she explains.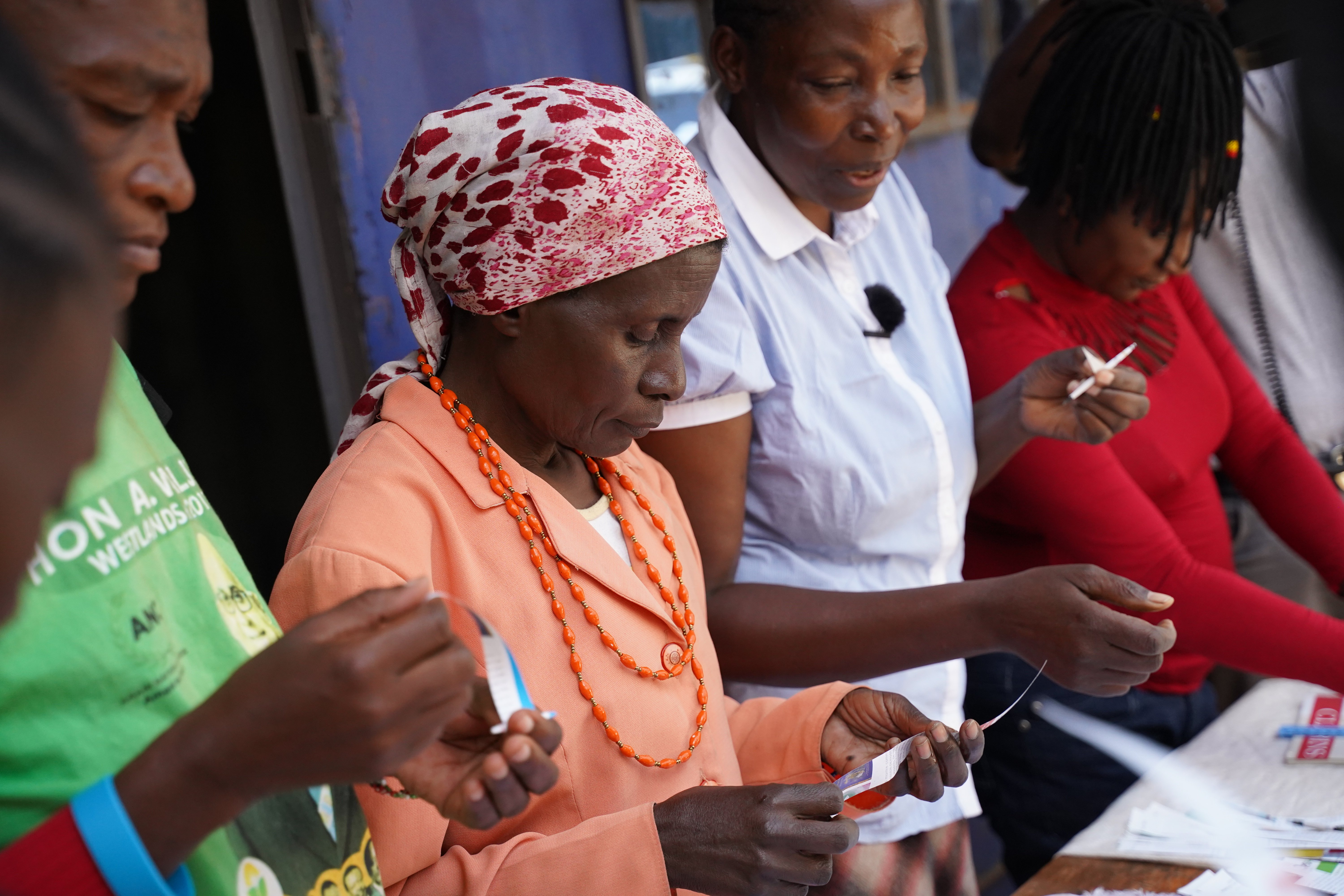 I watch as the ladies go through this process and note just how intricate it is. The ladies encourage us to try and I fumble my way around it for a while until I make something that barely resembles the prototype.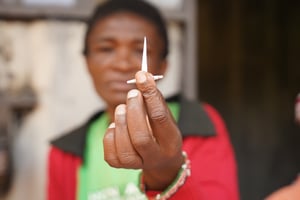 As we have a good laugh at our feeble attempts, I ask Evaline how long it takes them to get enough paper pieces.
"With just a day's work, we have more than enough to make a variety of items. We prefer that each person works on their paper pieces at home then we meet twice a week, Tuesday and Friday, just to prepare the orders," she says.
She tells me that the group only makes items that are marketable and they sell these as per demand. However, when it comes to the MOHI gift shop, they supply according to the order received. The ladies are therefore busiest during the summer season because this is when MOHI receives many guests.
I then ask Evaline to tell me how having this skill-set has impacted her life. She smiles and tells me that having been with the group since its inception, it was the training they received from MOHI that changed the group's fortunes and increased their earning potential.
"The skills I acquired have been my only source of income for the past 11 years. I have been able to buy my own piece of land from this work. I have educated my children up to university level and been able to cater for all their needs. As a widow, this to me is a great achievement," she says.
A story to tell
Speaking to the other women, I soon learn that they too have their own unique experience: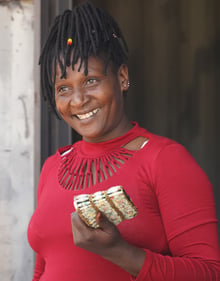 Emily Wanjiku tells me joined the group in 2012. She says she has stayed on even when others dropped out of the group because of the benefits she finds being a part of this team.
"I am a single mother and the sales we make from our items is the only source of income I have. I am able to pay all my bills and this gives me peace of mind, she said.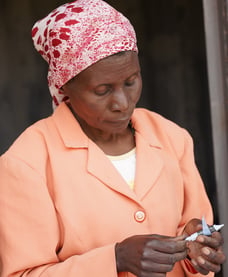 Grace Asami joined the group in 2010 and she tells me she did not have a skill to her name. She joined the group mainly to find a place to interact with like-minded women and in the process ended up with a new skill.
"When my husband died, I felt lost. I did not know how I was going to take care of our children. The skills I learned here put that fear to rest since I have been able to cater for all their needs and even take care of my grandchildren. They even help me roll the paper - that's how much they too have bought into the work I do," she said.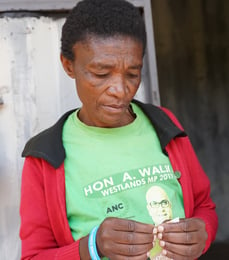 Joyce Kageha is a widow who joined the team in 2011 and learnt from other members what was required of her.
"This work is good but it is not for the fainthearted. You have to be patient when it comes to receiving payment. Nonetheless, this is my only source of income and this far, I have been able to take care of my financial obligations," she says.
Rose Amadi is one of the younger women in the group. She is a single mother and she joined the group in 2011.
"I am able to take care of my child and my siblings with the earnings we make. This work just requires one to have an interest and be willing to keep learning - it is not difficult," she says.
As I wind up our interview, I ask Evaline what's next for the group and she tells me their vision is to pass on this skill to as many people as possible. To do this, the team trains individuals and group members alike who express an interest in learning the skill.
While they extend this training to both men and women, Evaline tells me her passion remains to touch and impact another woman's life.
"I believe there is nothing we women cannot achieve when we come together and that is why I have been this group's leader since 2010. My encouragement to other women is that we should join hands, learn new skills and work together. That is the only way you will get to know the gift you have inside you," she says.
It is this sense of oneness that has seen Miracle Children Caregivers continue to grow. They support each other and give each individual the liberty to focus on making the items that one is good at. This not only increases the group's productivity but also ensures that their products are of the highest quality.
We are grateful to God for the role MOHI has played in teaching these women a skill that they are now able to use to take care of themselves and their families.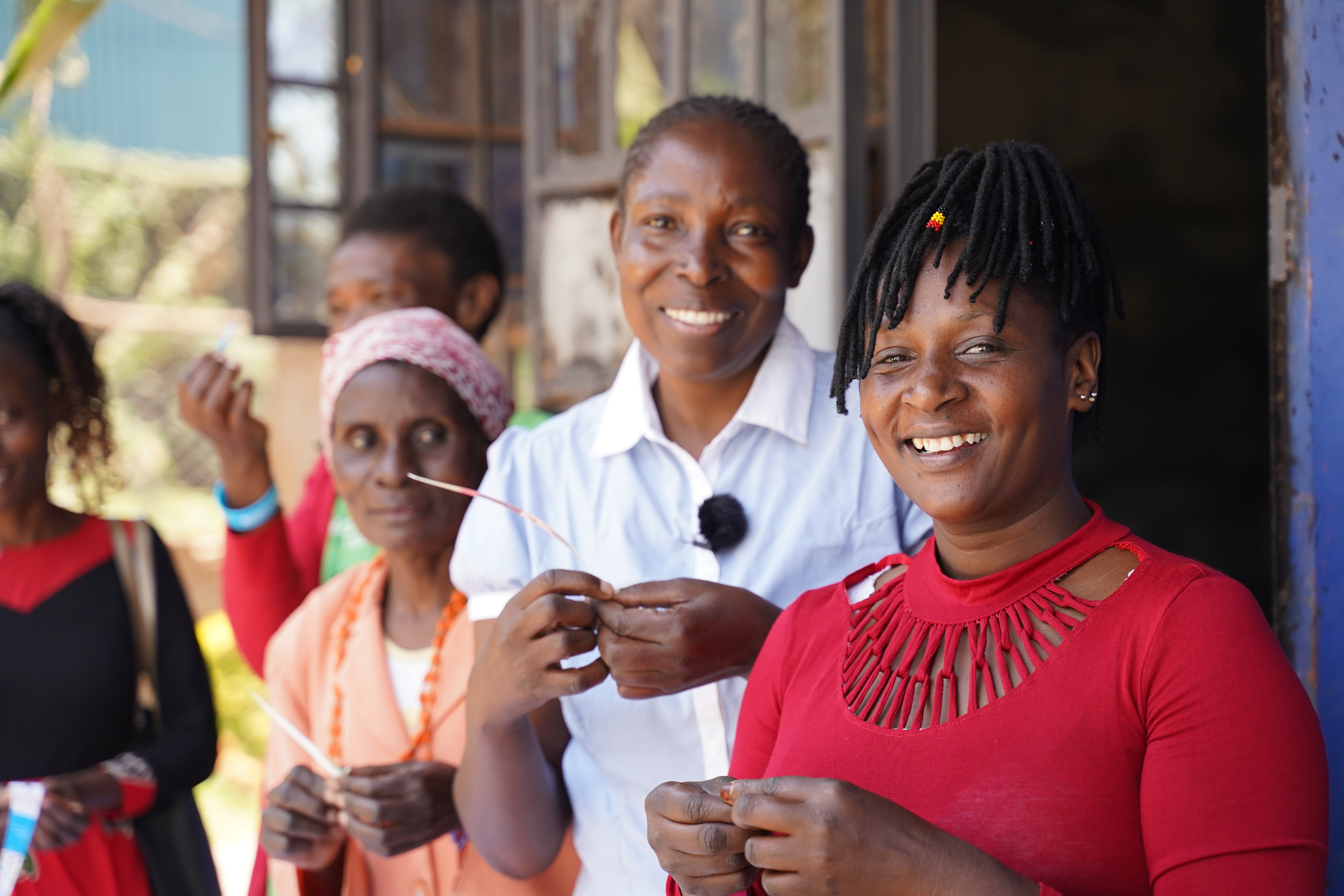 ……...
Pray with us as we continue to seek practical ways to economically empower families living in disadvantaged communities. Also, partner with us in the work God has called us to do; that is - transforming lives through hope in Christ.
Sign up to get updates sent directly to your inbox.