By Judy Makori; Senior Writer MOHI on Jan 16, 2020 10:55:25 PM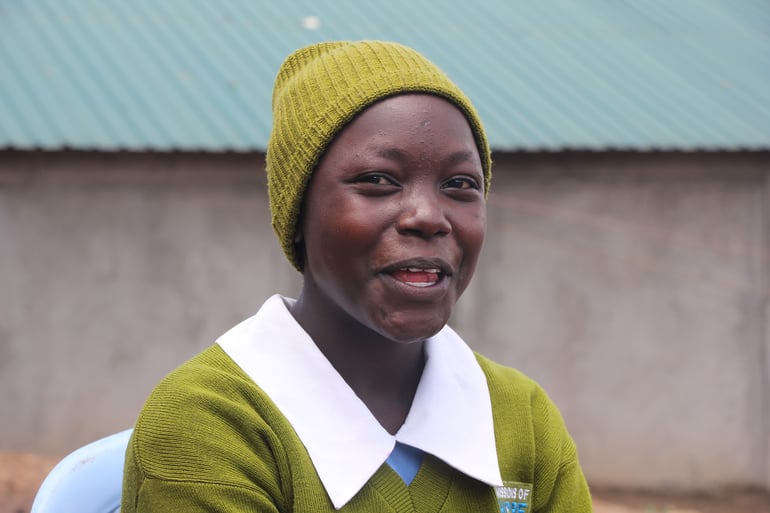 Berata Irama is a grade eight student at Missions of Hope International (MOHI) Gitathuru Center.
The 15-year-old lives with her grandmother and two cousins. Her parents are both alive but they are separated and each has remarried and has their own family.
Berata tells me she joined MOHI in 2013 as a grade one student.
"At the time, some of my friends were already going to this school. I knew all about it and had been longing to join. So, when the social workers came to my home, I asked my grandmother to let me enrolled at the school."
Joining the school was an answered prayer for the young girl and my grandmother. Because the elderly lady does casual jobs for a living, it was a challenge just putting food on the table let alone pay for Berata's schooling.
"When I joined MOHI, the teachers realised that I was really lagging behind academically. They however, worked with me closely and ensured that I had caught up with my peers. I thank God because I have always had caring teachers who really know how to teach," she says.
A place to belong
Berata tells me that some of her teachers, like Madame Sarah, have been like a mother to her. She has found a place where she belongs and she feels accepted. It is this environment that she says led her to really focus on her studies and she was soon a top student.
As she continued to model her behaviour along the lessons taught to her by her teachers, Berata said she soon found herself nominated to be the President girl for her school - (this is the equivalent of school captain). A post that she would have to vie for alongside other contenders.
To clinch the position she ne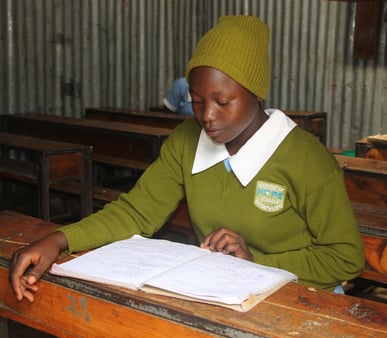 eded votes from her fellow students and as a result, she had to engage in various public speaking events at the school. She was eventually elected to this position and she is now a leader at the school.
"I want to be a teacher when I grow up," Berata says. "I want to give back to society and impact others the same way my teachers have impacted my life. I want to model good behavior and instil positive character traits to the future generations. I have a dream to be among those who bring change to this Mathare Valley".
Berata says she also wants to grow up as a God-fearing lady. She has been nurturing her faith by attending the school's spiritual programmes and being an active member at her local church.
We are so proud of the strides Berata has made. Please join us as we keep her in our prayers that the Lord will continue to watch over her as she matures into a young woman.
…………
Partner with us in the work God has called us to do among children and families living in disadvantaged communities to transform their lives through hope in Christ.