By Linet Wambui; writer MOHI on Jan 22, 2020 12:44:17 AM
"Flee the evil desires of youth and pursue righteousness, faith, love and peace, along with those who call on the Lord out of a pure heart...." (2nd Timothy 2:22). Catherine Maina - Manager Spiritual Department MOHI
The Kenya Certificate of Secondary Education (KCSE) examination is a test offered to students after they go through a four-year cycle in a Kenyan high school. It is what determines whether or not a student will proceed to university.
In 2019, 1112 students across all Missions of Hope International (MOHI) centers sat and completed these national examinations. As these students wait for the outcome of their KCSE, MOHI has taken steps to ensure we keep engaging with them. This is done through the Next Steps Program.
Introduced in 2017, the annual program is a three-month forum that focuses on preparing our students for the next phase of their lives. This is done through intensive skills development training, spiritual formation, internship placement, job shadowing and community service engagement.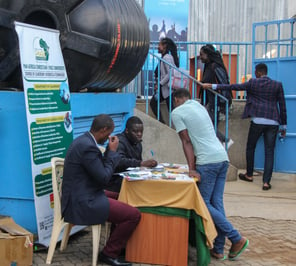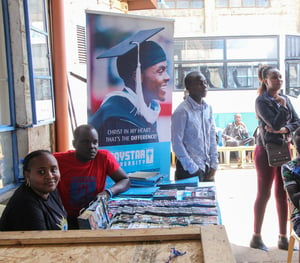 The 2020 forum was launched on January 15th at MOHI's Pangani center and was attended by 247 of our high school graduates.
Also in attendance were guests from Daystar University and Pan Africa Christian University (some of the top Christian Universities in Kenya) and representatives from Work For A Living as well as the County Education and Career Expo Kenya. These are organizations that have partnered with MOHI to facilitate the Next Steps program.
The full-day event had a mixture of fun and educational activities. The students got a chance to interact with a popular Kenyan band Afrizzo who went all out to ensure they communicated the word of God in a truly engaging manner.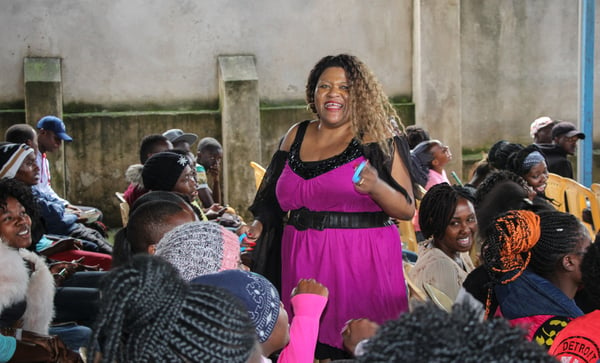 There were also various speakers who gave inspirational talks to the learners, Bible study sessions as well as opportunities for the students to engage the crowd with their own presentations. Gifts were awarded to those who gave the best performances, a meal was shared and there was lots of laughter.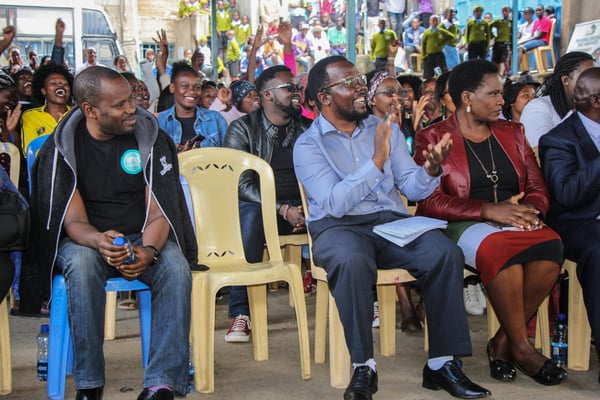 The students left the event charged and ready to attend the three-month program that will be running at the Pangani center until April this year. One of the attendees, Margaret Kamau said she is looking forward to what they will learn during the sessions with the trainers.
"Next Steps Program is good for me and I look forward to the all-round knowledge and skills that will be imparted to me. I know this will help me as I prepare to transition to college and will, among other things, give me the confidence to face my peers which can sometimes be difficult when you come from Mathare slums," she said.
The first set of trainers to interact with these students are from Work For A Living who will be working with the students from January 16th to 31st. Daystar University is set to come in next for the months of February and March.
According to Patricia Njoki, one of the trainers from Work For A Living, they will be engaged with the students to take them through various topics such as work ethics, entitlement, getting rid of the poverty mindset and financial management.
"Our main objective is to ensure that we help these students get rid of the poverty mindset that is very prevalent among children who grow up in the slum areas. We hope to bring up an independent minded generation," she said.
…………
Kindly continue to pray with us as we use the Next Steps Program to reach out to our young people. Do also partner with us in the work God has called us to do among children and families living in disadvantaged communities to transform their lives through hope in Christ.