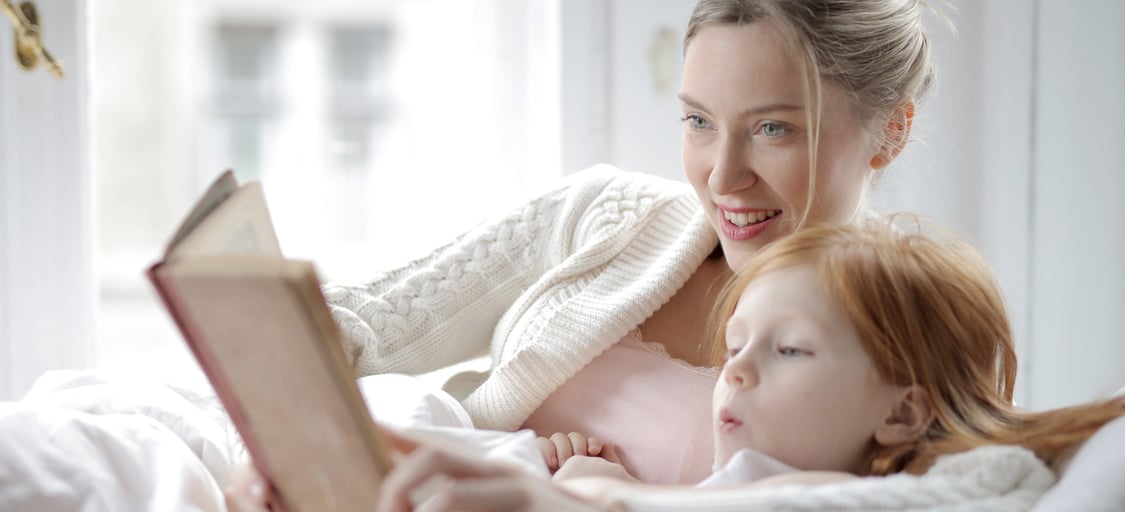 20 Bible Verses About Giving to Others to Share with Your Kids
By
MOHI
on May 2, 2020 3:00:00 PM
Explaining to our children how and why God wants us to give to others can be challenging. In its simplest form, giving is an act of worship — something we do graciously and for the right reasons.
To help teach your children to understand how and why God wants us to give so selflessly, we have compiled the following bible verses about giving to others.
Why God Asks Us to Give
God has given us the greatest sacrifice — his only Son. In doing so, he left us with a true example of what it means to give. He asks us to sacrifice as an act of worship before Him. And, when we obey He will bless us.
2 Corinthians 9:6-8
The Cheerful Giver
6 The point is this: whoever sows sparingly will also reap sparingly, and whoever sows bountifully will also reap bountifully. 7 Each one must give as he has decided in his heart, not reluctantly or under compulsion, for God loves a cheerful giver. 8 And God is able to make all grace abound to you, so that having all sufficiency in all things at all times, you may abound in every good work.
2 Corinthians 9:10-11
10 He who supplies seed to the sower and bread for food will supply and multiply your seed for sowing and increase the harvest of your righteousness. 11 You will be enriched in every way to be generous in every way, which through us will produce thanksgiving to God.
Acts 20:35
35 In all things I have shown you that by working hard in this way we must help the weak and remember the words of the Lord Jesus, how he himself said, 'It is more blessed to give than to receive.'"
Hebrews 13:16
16 Do not neglect to do good and to share what you have, for such sacrifices are pleasing to God.
Luke 6:37-38
Judging Others
37 "Judge not, and you will not be judged; condemn not, and you will not be condemned; forgive, and you will be forgiven; 38 give, and it will be given to you. Good measure, pressed down, shaken together, running over, will be put into your lap. For with the measure you use it will be measured back to you."
Matthew 19:21
21 Jesus said to him, "If you would be perfect, go, sell what you possess and give to the poor, and you will have treasure in heaven; and come, follow me."
Proverbs 11:24-25
24 One gives freely, yet grows all the richer;
another withholds what he should give, and only suffers want.
25 Whoever brings blessing will be enriched,
and one who waters will himself be watered.
Proverbs 19:17
17 Whoever is generous to the poor lends to the Lord,
and he will repay him for his deed.
Psalm 37:21
21 The wicked borrows but does not pay back,
but the righteous is generous and gives;
Psalm 104:28
28 When you give it to them, they gather it up;
when you open your hand, they are filled with good things.
How God Wants Us to Give
In giving, motivation is crucial. God wants us to be cheerful, generous givers with humble hearts. He asks us to give as a response to His grace in our lives — even if what we have to offer is all that we have.
Deuteronomy 15:7-8
7 "If among you, one of your brothers should become poor, in any of your towns within your land that the Lord your God is giving you, you shall not harden your heart or shut your hand against your poor brother, 8 but you shall open your hand to him and lend him sufficient for his need, whatever it may be.
Deuteronomy 15:10
10 You shall give to him freely, and your heart shall not be grudging when you give to him, because for this the Lord your God will bless you in all your work and in all that you undertake.
Leviticus 25:36-37
36 Take no interest from him or profit, but fear your God, that your brother may live beside you. 37 You shall not lend him your money at interest, nor give him your food for profit.
Luke 6:30
30 Give to everyone who begs from you, and from one who takes away your goods do not demand them back.
Luke 21:1-4
The Widow's Offering
21 Jesus looked up and saw the rich putting their gifts into the offering box, 2 and he saw a poor widow put in two small copper coins. 3 And he said, "Truly, I tell you, this poor widow has put in more than all of them. 4 For they all contributed out of their abundance, but she out of her poverty put in all she had to live on."
Matthew 6:1-4
Giving to the Needy
6 "Beware of practicing your righteousness before other people in order to be seen by them, for then you will have no reward from your Father who is in heaven. 2 "Thus, when you give to the needy, sound no trumpet before you, as the hypocrites do in the synagogues and in the streets, that they may be praised by others. Truly, I say to you, they have received their reward. 3 But when you give to the needy, do not let your left hand know what your right hand is doing, 4 so that your giving may be in secret. And your Father who sees in secret will reward you.
Matthew 10:8
8 Heal the sick, raise the dead, cleanse lepers, cast out demons. You received without paying; give without pay.
Proverbs 3:9
9 Honor the Lord with your wealth
and with the firstfruits of all your produce;
Proverbs 3:27
27 Do not withhold good from those to whom it is due,
when it is in your power to do it.
Proverbs 31:9
9 Open your mouth, judge righteously,
defend the rights of the poor and needy.
Teaching children the power of generosity
As Christians, our spiritual health is greatly impacted by why and how we give. We know that all that we have belongs to God. We also know of our responsibilities to offer what we have for the promotion of Christ's Kingdom.
Teaching our children to prayerfully give, to sacrificially give, and to give for the glory of God is a very important lesson.
When sharing these verses, try challenging them to demonstrate their message in their everyday activities. How can they be more selfless? Ask them: What kinds of ways do they see others demonstrating generosity through Christ?

Once you see them recognizing opportunities to give, discuss other people's wants and needs with them. Help them to understand the difference and why God wants us to help meet the needs of those less fortunate than us.
When your lessons are over, look for new ways to encourage giving in your home. Remind them that giving involves more than money or material items. It can include friendship and time, and many other kinds of activities.

Faithfully planting these seeds now will allow the Lord to work in your children. And, in time, you will see that He has helped them grow a cheerful, giving heart.
Sign up to get updates sent directly to your inbox.