By Judy Makori; Senior Writer MOHI on Sep 13, 2019 4:34:32 AM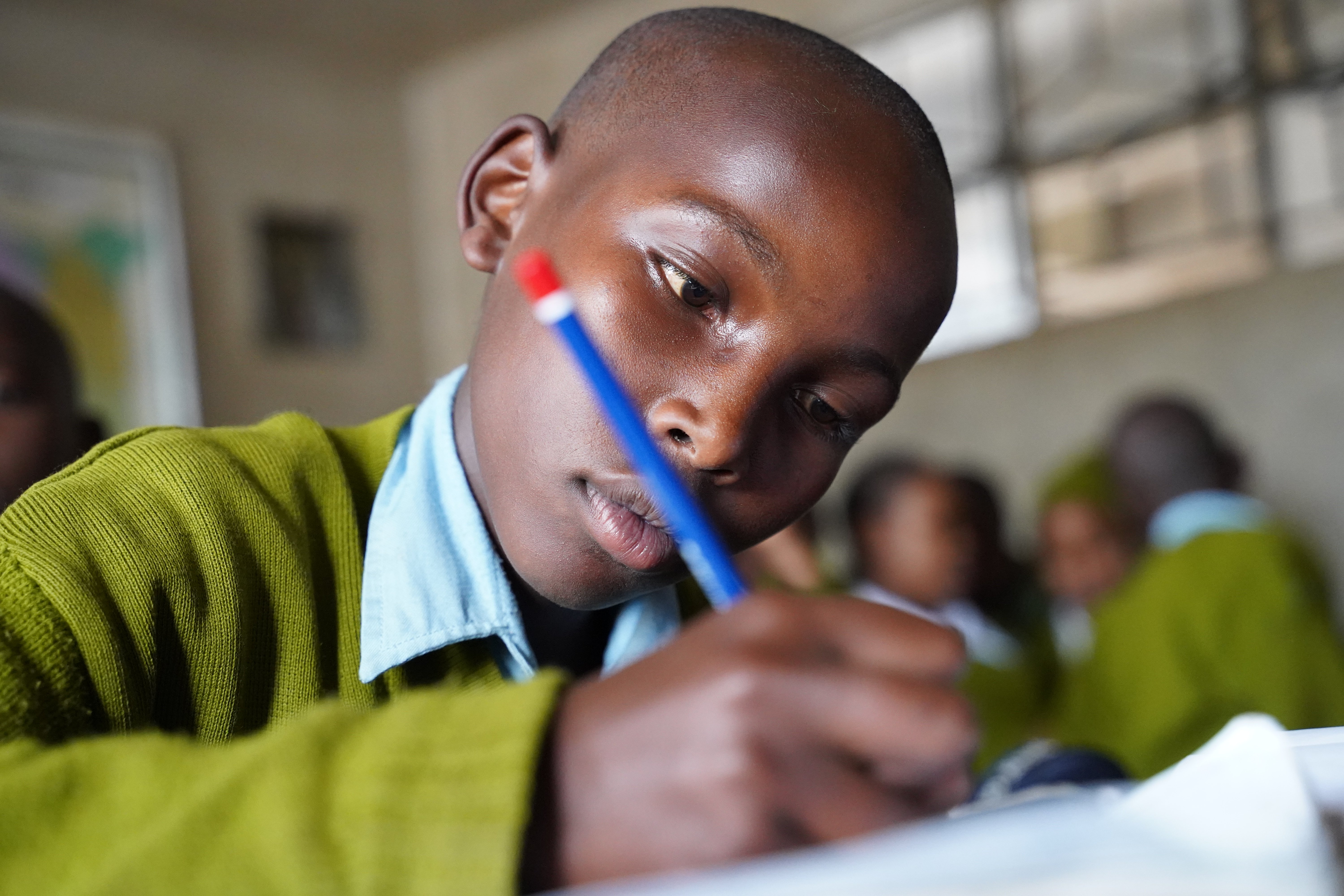 It's a bright and warm Monday morning. The children at Missions of Hope International (MOHI) Pangani center have just been released for recess and they dash out of their classes in excitement. Their animated antics bring a smile to my face as I walk towards grade six to have a sit-down with one Joseph Maina.
Unlike his counterparts, I find the young boy sitting quietly in class - a science book in hand. Observing his profile, I notice he has a small scar near his eye which he informs me was a blister.
"I was treated at the MOHI clinic," he tells me; an easy smile on his lips. I relax and easily engage the 14-year-old who soon proves to be a funny, smart, outspoken child who is really easy to talk to.
Working At The Sewers
Joseph was born in Nairobi's Mathare Valley into a dysfunctional home. He is the first born in a family of five children. His father left the home when the boy was just five-years-old and he has no recollection of him. His mother stepped in to take care of Joseph and his younger siblings.
Putting food on the table for this single mother was not easy and often the children would sleep hungry not to mention going to school was out of the question. His mother got to hear about MOHI and the work they do among families living in disadvantaged communities. She brought the then seven-year-old Joseph and had him enrolled at the school where he was able to complete his pre-primary education.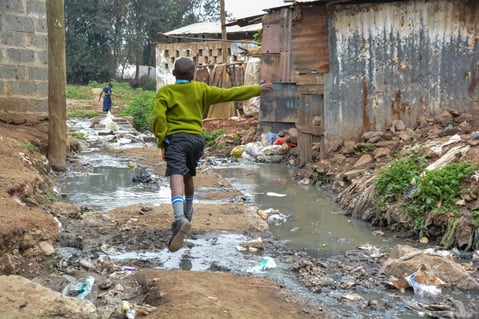 His education was however, curtailed due to hardships within the family. The family was now barely surviving and Joseph was roped-in to help put food on the table.
"My base was the sewers," he tells me - a solemn look on his face. "I would dip my hand into the murky waters in search of coins or pieces of metal which I would then sell to enable me buy food for us. I would often get hurt since these metal pieces would cut my fingers."
This was Joseph's reality for the next four years.
Help did finally come to this family's way after the then centre manager set-out to investigate what was keeping Joseph out of school. She was able to convince his mother to bring two of her boys to school.
Help arrives
"I cannot even begin to explain how it felt to be back in school once again," Joseph says. "My brother and I were given brand new school uniforms, books and everything else we needed to be in class. I joined grade two and my life has not been the same since."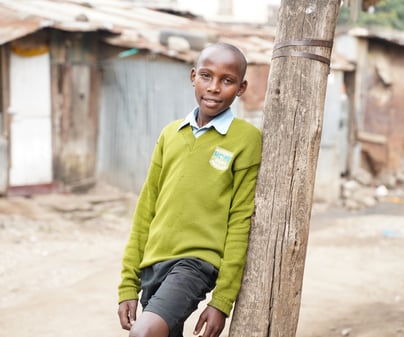 Today, Joseph - who aspires to become a pilot one day - is excelling in his studies and is actively involved in extracurricular activities such as drama, dancing and playing football. He has made new friends among his classmates and becomes very spirited when he tells me about his best friend Patrick, his budding relationship with God and everything MOHI has done for him.
"Missions of Hope International has brought me closer to God through the vocational bible study program," Joseph tells me further revealing that he now regularly attends a local church where he actively participates in dances and skits.
"They not only cater for my school fees, I also receive food, clothing and game equipment. My family is now uplifted and I am so thankful to them for this - may God bless them greatly," he says.
…….................………
We continue to pray for Joseph that his entire family will experience total transformation. The steps we have been able to make towards providing a quality education to this young boy is due to your continued partnership and support.
Continue partnering with us in the work God has called us to do among children and families living in disadvantaged communities to transform their lives through hope in Christ.