By Judy Makori; Senior Writer MOHI on Oct 25, 2021 9:00:00 AM
The Angaza Discovery Camp, MOHI's newest initiative, is a two-week discipleship camp experience for all MOHI's sixth-grade students.
Located in Kenya's beautiful coastal town of Kilifi, which is about 265 miles from Nairobi, the journey by bus takes about 10 hours, but our students will travel via train.
The journey by train is very scenic because it passes through Tsavo National Park, which makes for a mini-safari adventure. This sightseeing of Kenya's wildlife will be a first-time experience for many of our students.
A lot of work went into getting the camp ready to host its first group of students and the vision was actualized when the camp opened on Monday, October 18th!
Around 4 pm, 124 girls from MOHI's Kiamaiko, Kosovo, and Ndovoini centers arrived at the camp to a resounding welcome. It was a sight to behold as camp mentors, staff, and MOHI leadership waved tree branches, sang, and danced as they received these long-awaited guests.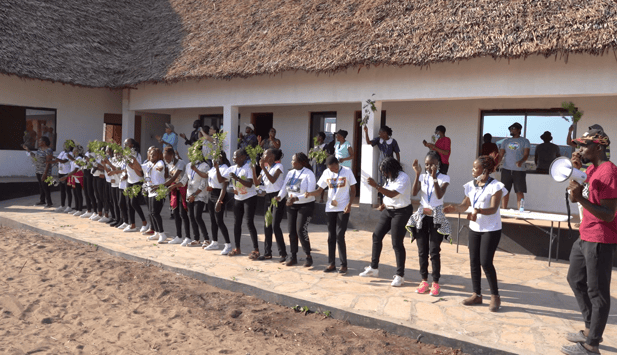 Twenty mentors (camp counselors), most of whom are MOHI graduates, are each leading a small group of 7 students. Together, they participate in various activities such as horseback riding, ocean swimming, morning worship time - which has aptly been renamed celebration time! - evening chapel, personal devotions, team devotions, large group games, a challenge course, and various new experiences.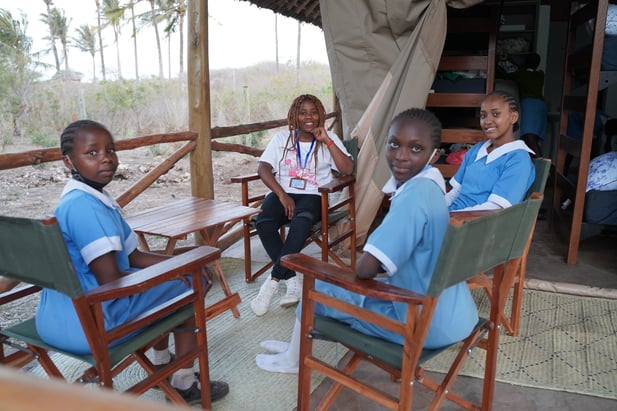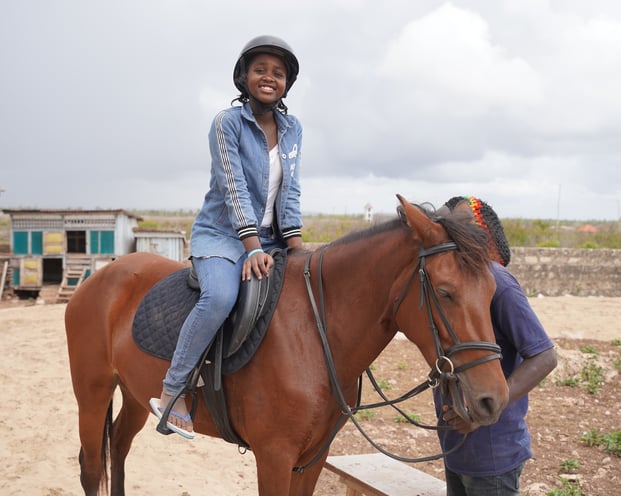 From interacting with nature, with each other, and spending some personal quiet time with God; the students are expected to come from this camp experience with a stronger faith in God, a whole new set of life skills, and a better appreciation of God's creation and its care.
And because the camp is located just 800 meters from the Indian Ocean, our students will get to enjoy the beautiful Kenyan coastline that is known for its white, sandy beaches. For many, it will be their first time seeing the ocean let alone getting a chance to swim in it or walk along its shores.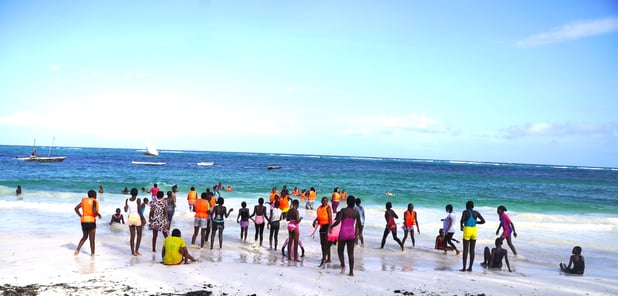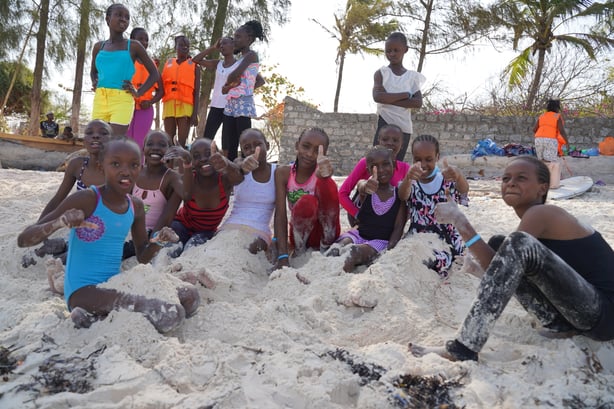 The Angaza Discovery Camp will be operational all year long, running back-to-back hosting boys and girls separately. The team that will be responsible for these teens consists of the camp manager, the camp assistant, and several support staff members; camp coordinators, spiritual formation officers, and mentors.
It is our prayer that camp will be a fun-filled place, full of laughter and love and that our campers will leave this place feeling relaxed, refreshed, and renewed!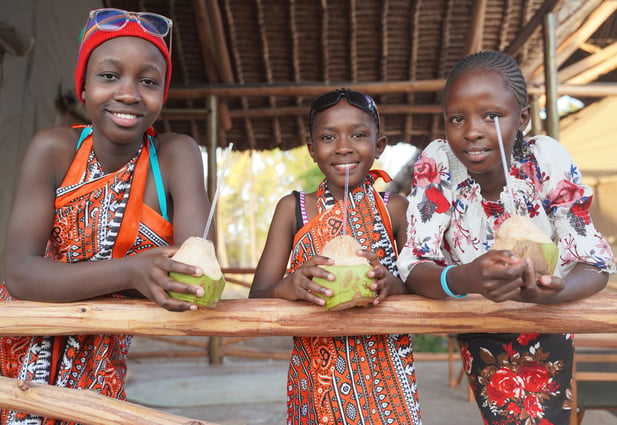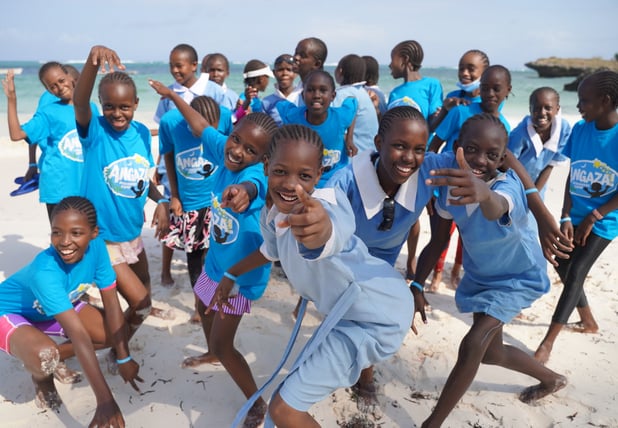 Every $300 raised sends one student to camp for two weeks and is inclusive of transportation by train from Nairobi, by bus to and from the train station, field trips while at camp, food, accommodations and other camp-related expenses.
Please join us in praying that these children will make giant steps in their faith at such an important age while attending Angaza Discovery Camp!