By Judy Makori; Senior Writer MOHI on Nov 2, 2020 9:15:00 AM
There is a common saying in Africa: "If you empower a woman, you empower a nation." In Mathare and its environs, soap making has emerged as a viable trade that is changing the economic dynamics for many women.
It has become a lifeline for many of the families we serve which are predominantly headed by single mothers or elderly women taking care of their grandchildren. Many of these women do not have formal education so getting a regular job is next to impossible and they have to rely on small businesses that they run or on sporadic casual jobs.
The Genesis
In 2007, Missions of Hope International (MOHI) started a program to train community members in income-generating activities. The majority of those who signed up for this program, dubbed Hands of Hope, were women. The initiative was under MOHI's Community Health Evangelism (CHE) department.
"We started out teaching them skills that were easy to muster and that did not require a lot of capital to start," Anne Karanja CHE coordinator says. "Soap making was one of the first skills we taught them. Over the years we have also introduced candle, yogurt, and mat making as well as encouraging monthly community cleanup activities."
As the numbers registered for this program grew into the thousands, a decision was made to split the large Pangani group into smaller sections based on where the members live. It is from this split that the Hands of Hope Bondeni group was formed in 2011.
Elizabeth Wanza, one of the founding members, says when the group started, they had both men and women in their membership.
She, however, notes that over the years this has changed as the men have dropped out and left the women to continue learning new skills and earning a living from them.
"We now have 10 active members and our focus has remained making soap," she says. "We may have learned this skill 13-years-ago but it has continued to benefit us to date."
Financial Stability
Elizabeth, who is the group's treasurer, says being a part of the group helped her to take care of her children. The grandmother says her children are all now grown and she continues to be able to meet her needs through the proceeds the group makes from selling soap.
"Since 2007, this is all I have been doing to earn a living. I have been able to save, take care of my family and myself. This is a skill that I have also passed on to other women and seen it change their lives also," she says.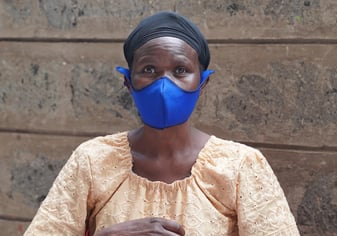 The group's chair, Mary Gicuku, says joining the group and learning how to make soap has had a positive impact in her life. Not only has she been able to take care of her children, she has also found a great support system.
"I did not have friends before I joined this group," Mary says. "As a woman living with HIV and AIDS, I had been stigmatized and as a result, I opted to live a reclusive life. When I joined this group, it emerged that the majority of us were HIV positive which made me feel right at home. Being among people who understand and accept me has been such a blessing to me."
Mary used to survive by doing casual jobs that were often strenuous for her. These jobs used to leave her feeling weak and had made her sickly. But that is all in the past since very little physical strength is needed to make the soap yet the returns are good.
"I make the soap on order and in my house. I supply to neighbours and also have an order to supply five liters each week to my church. I am no longer sickly and my children are well taken care of," she says smiling broadly.
Apart from supplying neighbours or friends, these women have a ready market at MOHI. According to Anne, these ladies are part of 20 similar groups that cumulatively supply 15,000 liters of soap to MOHI each month.
As part of further empowering group members, she says they also receive instructions on sound financial management so that they have enough money to live on and to add back into their businesses.
Changed Lives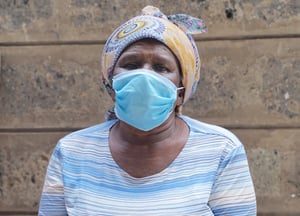 "I have learned so much just by participating in the activities organised by MOHI for us," says Florence Acholla, a member of the Bondeni group.
"I now know how to make soap, I know how to budget my money wisely, I am exposed to spiritual activities that have really made my faith grow. Being here has really opened me up, I am not the person I used to be.
The mother of two says back then, she was sickly and unable to properly take care of her children.However, after teaming up with women struggling with issues similar to hers, she was better able to raise her children and is even assisting in taking care of her grandchildren.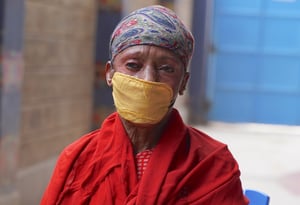 Group member Asha Mohamed echoes Florence's sentiments and says the group has given her a sense of dignity.
"For someone like me, being able to buy my own food, pay my rent, and meet all my needs is not a small achievement. This soap making skill has given me that peace of mind and I am so grateful," she says.
Bondeni's CHE trainer Gladys Nyamai, who oversees the group's activities, says she has noted a great change in each of the group members. Gladys, who has been working with the group since 2012, says the women are now more confident and their outlook in life is very positive.
"There has been definite growth in each one of them and I thank God for that," she says. "When I see their willingness to pass on this soap making skill to others such as them, I know that the work we are doing with them as CHE is bearing fruit. We continue to show them the love of Christ, which gives them strength, even as we empower them economically."
Group secretary Georgina Wanjira says it is the difference she saw in the group treasurer - Elizabeth, that made her consider joining the group.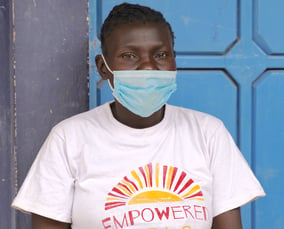 As the latest addition to the group [she joined early this year] Georgina says she is most grateful for having an emotional support system that she did not have.
"Elizabeth is my neighbour and it is she who told me about this group," she says. "She knew the stress I was under as a single mother living with HIV and she reached out to me. When I learned that she too had been able to take care of her children single-handedly in spite of her illness, I was motivated to join the group. I have no regrets."
Better Days
Due to the COVID pandemic, business has been a little low so Georgina has to go out and look for casual work to supplement her income. She is however, hopeful that as she perfects her soap making skill and things settle down, she will be able to earn her upkeep solely from making and selling soap.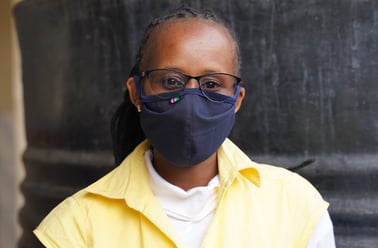 With schools set to fully reopen soon, Anne believes that business is bound to pick up for these groups.
She notes that with stringent government regulations surrounding keeping schools consistently clean and having handwashing stations, the amount of soap MOHI buys is bound to increase.
"We have to get ready so that we meet all requirements around opening school," she says.
"As a department, we are happy about these stipulations because we believe they promote better health practices among our children. As our children get healthier, absenteeism cases (due to illness) will reduce and academic performance will improve. It is a win-win situation."
It is a win indeed; for the students, the parents, MOHI, and the community at large.
With God's help, we are helping to change a nation - one community at a time. From a skill as simple as making soap, we see families that were once grappling with poverty now able to rise above that situation.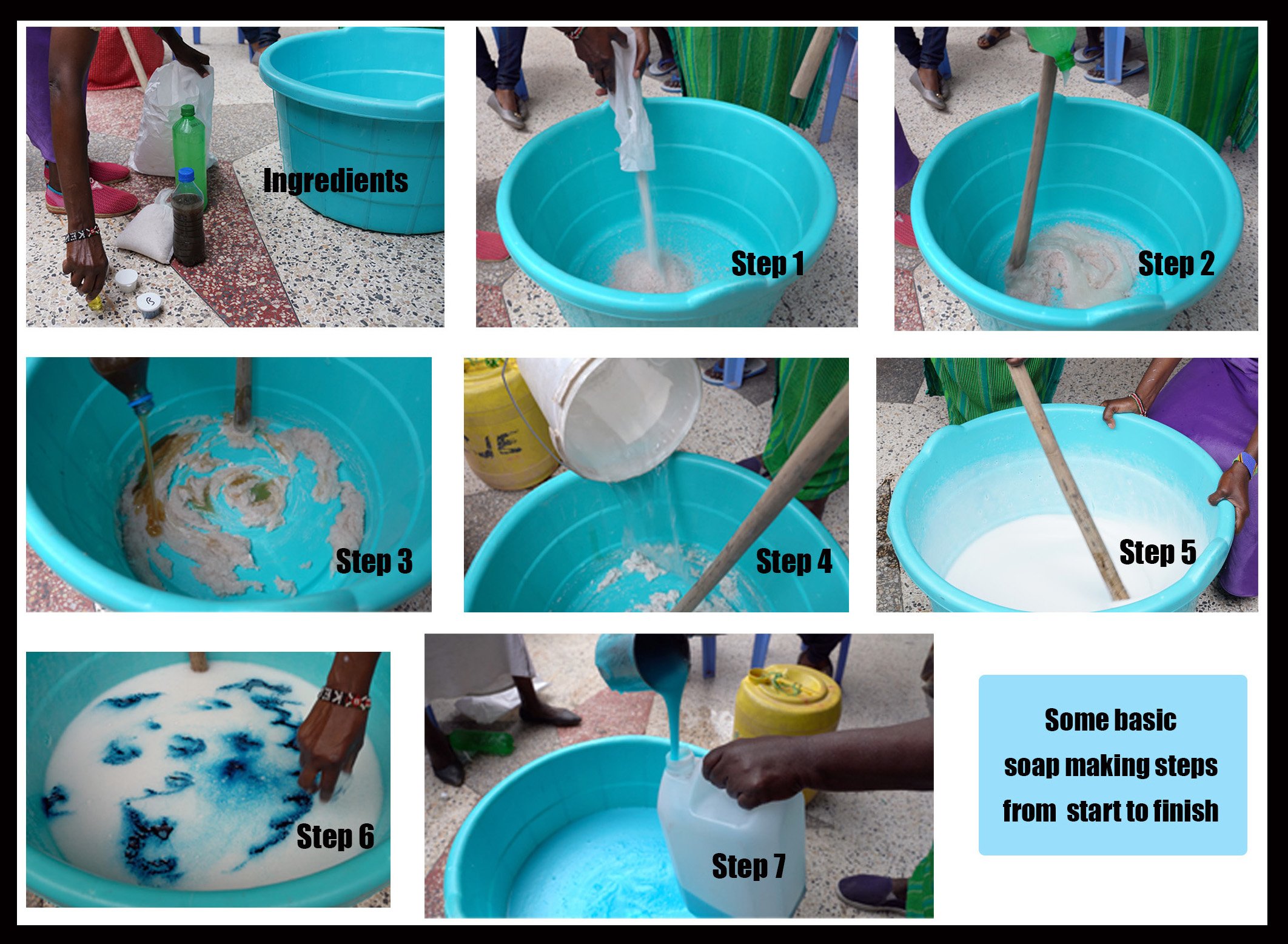 None of this would be possible without your continued support and partnership. May God bless you as you continue to collaborate with us to transform lives through hope in Christ.