By Linet Wambui; writer MOHI on Aug 15, 2019 9:29:25 PM

For the last eight years, Missions of Hope International (MOHI) has been offering hairdressing and beauty skills training specifically targeting women living in Mathare. So far, 500 students have been issued with certificates.
The program which begins in February, each year, is offered in Pangani, Kariobangi and Joska centers. The six-month-training program not only equips these women with marketable skills to excel in the beauty industry, it also teaches them on good customer care, spiritual growth, and independence.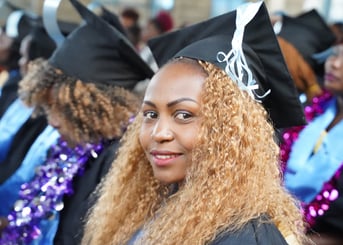 "The training is a life changer for many of these women, especially single mothers, since it equips them with skills that qualifies them for good jobs. Not only do these women become empowered, they are able to take better care of their families," says Caroline Njue who is the beauty and hairdressing instructor.
In-line with the training calendar, the eighth annual skills training graduation ceremony was held on Friday August 9th where 23 graduands were given certificates.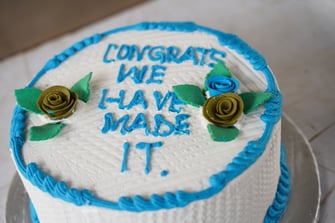 From 10:30am to 1:30pm, Pangani hall played host to our graduates together with their relatives, friends, and representatives of MOHI staff.

"Going through this training program has changed my life as a young person. I feel empowered, independent and I am now self-reliant," said Mary Nyakio, one of the graduating students.
The day's events involved prayers and devotions, scripture reading and motivational speeches. The graduates cut a celebratory cake, shared a meal with everyone present and also presented a song.
Celebrating her students who were now leaving to join the job market, Caroline said she was confident they would excel.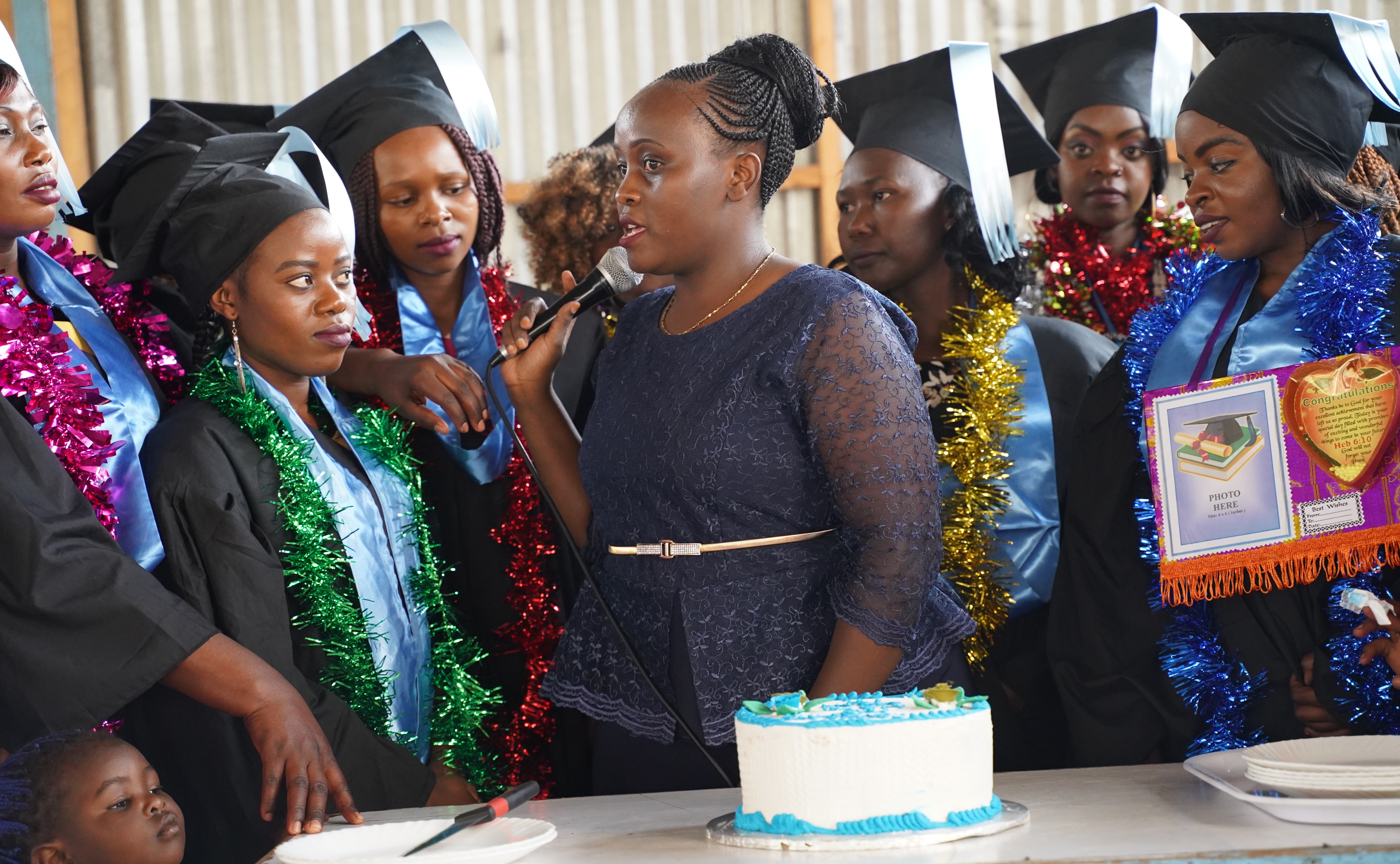 "The women who go through the six months program successfully are resilient. They have what it takes to succeed and I also give them my recommendation in order to boost their chances of getting a job," she said.