By Judy Makori; Senior Writer MOHI on May 31, 2022 9:30:00 AM
In February 2016 Missions of Hope International (MOHI) set up a school located in Bura - a town in Tana River County. This county is one of Kenya's 47 counties and is named after Kenya's longest river, the TanaRiver. The county is approximately 281 miles from Nairobi and it takes about seven hours to get there by road.
MOHI was invited into this community, a predominantly Muslim community, to take over a school. The school now has 369 students from kindergarten to grade eight. It has 26 staff members, out of which eight are locals.
According to the acting headteacher, Justus David, the children are eager to learn, they love being in school, and many come from far off in their quest for an education.
"We have some students who live near the school and others who cover many miles to and from school every day," he says.
"Some make this journey on foot and have to leave for school very early in the morning, many times having eaten nothing. In fact, for many of our students, the only meals they end up having are those we offer them here in school."
Justus says some of the students use bicycles for ease of movement. Then there are those who live across the huge Tana River and opt to live with relatives, only crossing over in dugout canoes to be with their families on the weekends.
Mwanamisi Salim is one such student who lives with her grandmother - so that she can be able to go to school - and only goes back home once schools close for breaks. Her home is about 25 miles (40km) away from the school and it is simply not possible to make this commute every day.
The 12-year-old joined the school in 2016 and is now a grade six student. She also has a younger brother who joined in 2021 as a kindergarten student.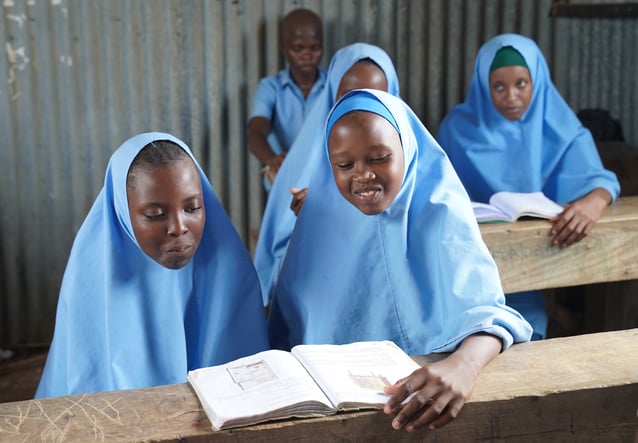 "We do not have a good school where I come from and so when my mother heard about MOHI, she decided to bring me here," Mwanamisi says. "We have very good teachers and I enjoy being in school. Science is my favorite subject and I want to be a doctor when I grow up."
MOHI's presence in this community has also resulted in job opportunities in an area where jobs are not easy to come by.
This was the case for Buya Suleiman who, in 2019, got a job working as a cook.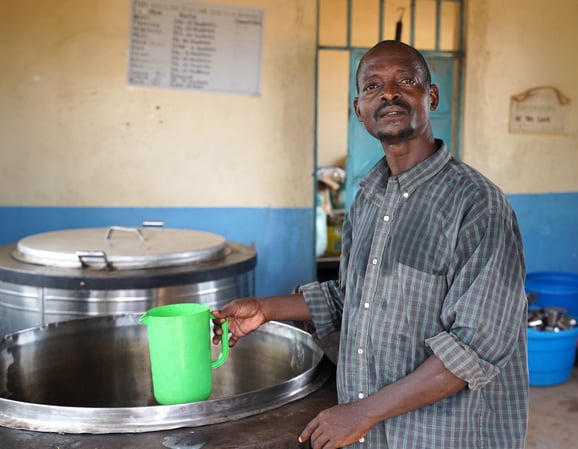 "Finding employment has changed the lives of my family since I am able to provide for their basic needs," he says. "In the past, my children would be chased from [their previous] school because I did not have the money to pay for their school fees. Now that they are in this school, I no longer have to worry about that. I am so grateful to see them receive such good, quality education."
Suleiman has five daughters at the school: In grades seven, five, four, one, and kindergarten. His 15-year-old daughter Fasila joined the school in 2019 - soon after her father was employed - as a grade five student.
"When I came to this school, I immediately noticed the difference compared to my former school," Fasila says. "There before, you could spend the whole day in school without a single teacher coming to teach. Here at MOHI, our teachers are committed to their work and the teaching is good."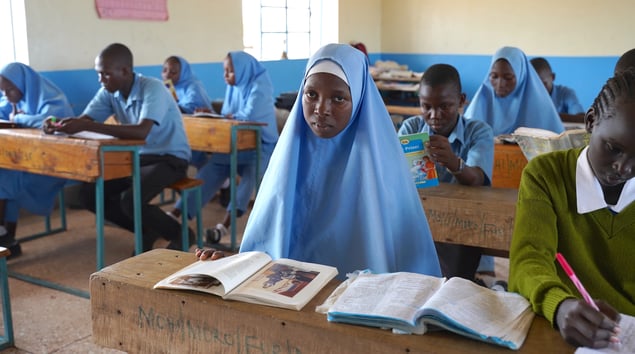 Fasila says her favorite subject is Science and that she wants to be a teacher when she grows up.
However, not all children are like Fasila who have parents that want to see them get educated. As pointed out by Justus, this community still has pockets where community members embrace early marriages for their girls and animal herding for their boys. The MOHI team has been relentless in speaking to community members to have them allow their children to come to school. We are grateful because we can now see the old narrative changing.
"MOHI has brought hope to those children who have longed to go to school, but it was not possible," Justus says. "Could be it was an impossibility because the parents did not have the money to take them to school or there was no school for them to attend."
We thank God for the favor He has granted us that has enabled us to be assimilated into this community. What a privilege it is to be at the forefront of seeing lives transformed.