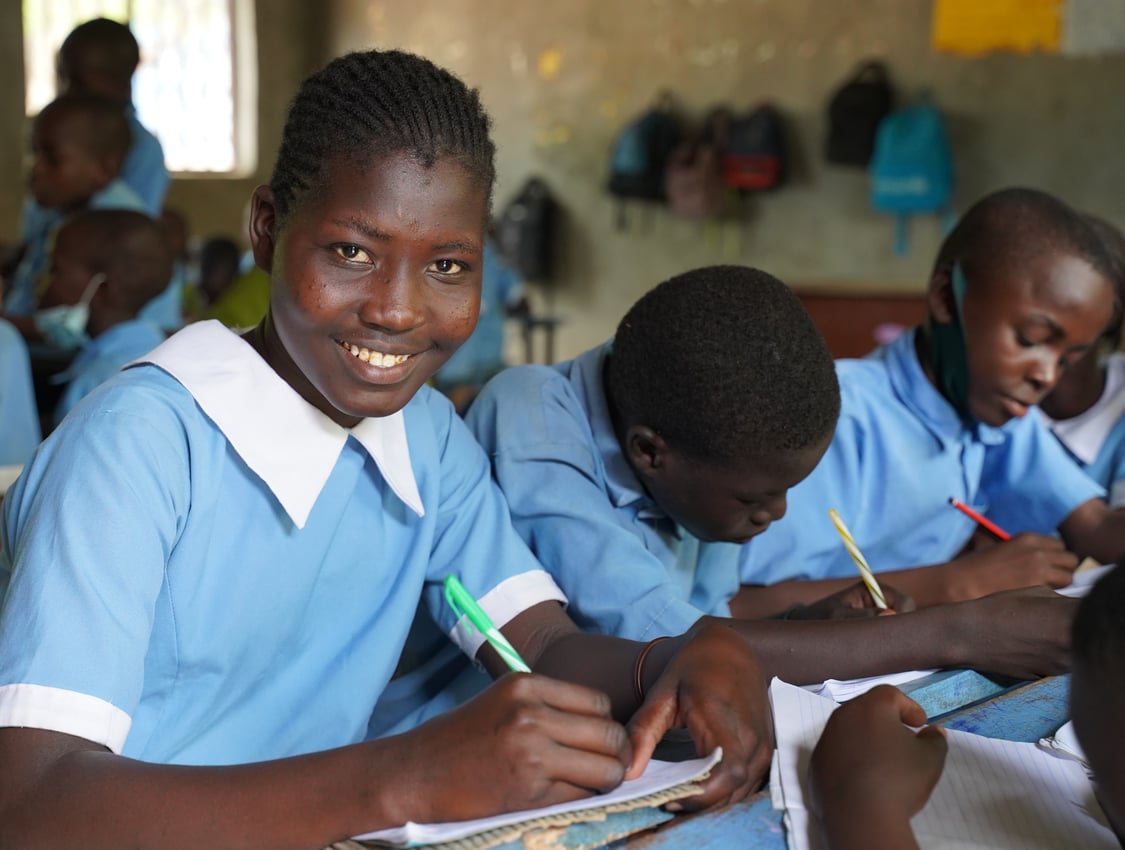 Leah's story: From child-bride to student
Leah is a grade five student at MOHI's Napuu center. The 15-year-old is the third of seven children, two of whom are also in Napuu center.
Leah was rescued from early marriage by MOHI's social worker, Rose Mumbua, who refused to give up recruiting her even when her father had refused for her to start going to school.
"Leah's father was willing to have two of her siblings join the school but not Leah," Rose says. "She had already been adorned with the betrothal beads and her father would not relent. Leah was to herd the family's animals while waiting to get married."
This is a topic that causes Leah to tear up even now. She tells me the beads were put on her against her will; that she really resisted them but her relatives would not relent.
"They put these beads on me by force. They would not listen to my pleas. All I wanted was to go to school and be like any other child. I did not want to end up getting married to anyone," she says.
Being in Lodwar at the time, Leah would see children going to school and she longed to be one of them. She was 10 years old and had never been to school. Her mother dismissed her each time she said she desired an education. It seemed that Leah was destined to a life not very much unlike the one her mother and grandmother had. That was before MOHI came into the picture.
"During our first meeting with Leah's father," Rose says, "he could not understand why I kept on asking about Leah. He got really angry when I would not relent, we had a confrontation and I left. Over the following weeks, the man made several visits to the center to see whether or not we would enroll his other children and I insisted that if Leah was not one of them, then that would not happen."
Leah says following this stand-off with the school and with the threat that they would be reported to the authorities, her parents finally gave their consent for her to go to school.
"My parents cut off my beads but my father was still not happy about the arrangement. He was not willing to financially support my education but I thank God because MOHI stepped in to ensure I had everything I needed for school. It was the happiest moment for me when I joined the kindergarten class in 2016," Leah says.
She says being in class with the little children did not concern her. She was just happy to be in school. Leah remained very focused in her studies and proved to be a quick learner. After two years in kindergarten, she went to grade one and in 2019 when she was supposed to move to grade two, the teachers moved her to grade three.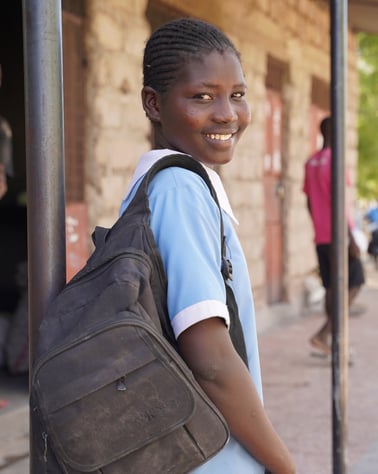 "I love being in school!" she says with a broad smile on her face. "My favorite subjects are math and English but I also enjoy art and craft classes as well as agriculture. I want to work hard in my education so that I can become a doctor."
Seeing his child doing so well in school has softened Leah's father's heart. In the beginning, he had made it clear to the social workers that Leah's education would be their responsibility.
This has since changed. He is now very cooperative, he pays the commitment fee on time and follows up on his daughter's education.
When I ask Leah what she thinks about how everything worked out, she immediately starts to tear up.
She says she is happy to be in school and she cannot bear to think of what would have happened to her if MOHI's social workers had not stepped in.
"When I imagine how my life would have been if the beads had not been removed it makes me very sad," she says.
"I have seen friends who have gone through the beading process, who then went off and got married and their lives turned really bad. These girls live very hopeless lives and they are sad. I did not want that for myself.
Thank God for MOHI because they offered me a way out."
Sign up to get updates sent directly to your inbox.