MOHI Graduate Becomes Attorney
By
MOHI
on Jan 30, 2023 4:50:00 PM
Jecinta Wanjiku, born and raised in the Mathare valley slums, joined MOHI in kindergarten and was one of the first 50 students. Now, she's an attorney, and seeks to give back.
Jecinta comes from a family of three: a single mother (who passed away), herself, and her younger brother. They lived in Mathare Village One, where Jecinta's mother did a myriad of businesses, from selling alcohol to selling vegetables.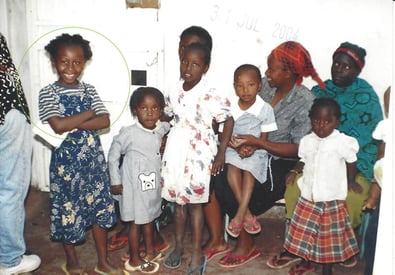 Like for many MOHI kids, life in the slum is hard. "Things got even harder after the fire," Jecinta says. In the middle of the night when Jecinta was about ten years old, she woke up to find the radio in their shanty house in Mathare village one caught fire. The fire spread fast, but she managed to wake her mother up, getting her and her then-baby brother out of the house. They lost everything to that fire. "Mum fell into a depression. She seemed to forget she had children after that. She started drinking heavily, so I had to take care of myself and my little brother."
As is custom, one of the social workers at MOHI went to visit Jecinta's mum after the fire and they became good friends, it was at this time that things started to change.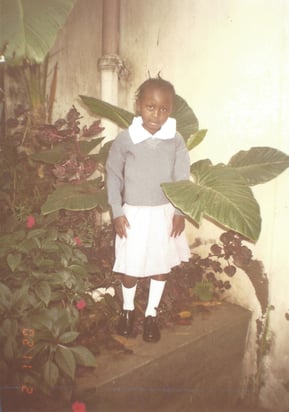 The social worker managed to convince Jecinta's mum for a period of time to stop selling alcohol and made sure that her little brother was enrolled at MOHI schools as well. Leaving alcohol was hard to maintain and she later started bartending at a bar where Jecinta was often made to help out. At this point MOHI took the older students, like Jecinta, to a new MOHI boarding school outside of Nairobi and the dangers of Mathare.
"I was happy to go to Joska, I got out of Mathare and I could concentrate on my studies. I didn't have to juggle school and helping mum at the bar. I wasn't worried about Mum or my brother while I was gone, I knew that MOHI would take care of them. The social workers knew the situation at home so my brother would be given food and there was someone to check up on mum." Jecinta remembers.
After primary school, Jecinata joined AIC Nyayo Girls High School in Machakos, about an hour away from Nairobi. Jecinta reminisces on her years in high school. MOHI catered to all her needs "MOHI, was a parent to me," Jecinta says smiling. While in high school MOHI not only paid her school fees, but her shopping, pocket money, and money for transport to and from school. Knowing that she was taken care of, Jecinta would give her pocket money to her mother each term (semester) so her mother could come to visit, during visiting days in school. "I didn't mind giving mum my pocket money, if it meant I could see her."
By the time the end of 11th grade came around, Jecinta's mum was doing hard drugs and got very sick. She later on passed away after being admitted in hospital for a long time. This was a dark time for Jacinta. She had to choose between an education and staying home to take care of her brother. "Choosing to go back to school was a hard decision, I wondered who would take care of my brother. He was 8 when mum passed away. But I wanted to get out of this life; so I went back to school to finish." Jecinta says while tearing up. She went on to speak fondly of her mother. She called her introverted, but kind and generous.
When high school was over Jecinta thought that her journey with MOHI and education was over. After high school, Jecinta's grandmother paid for Jecinta to take a short computer package course, this is when Jecinta decided on a career in Law. "I wanted to continue studying, but how?" Jecinta said. MOHI had just started the MOHI Higher Education loans for college. Jecinta applied and was accepted. "Dreams can take you far," says Jecinta, because when the opportunity arose to continue her studies she knew what she wanted to do. The only problem was that all the public universities had already closed applications for Law and she would have to wait a whole year for the next intake. A year was too long to wait so MOHI made the exception for her and she applied to the Catholic University of East Africa (CUEA) in the prestigious upmarket area of Karen in Southwestern Nairobi. Jecinta laughs as she remembers when the idea of CUEA was suggested to her,she could have never imagined that she would be going to Karen to study.
MOHI Higher Education loans allow students to borrow money to pay for school tuition. Later when they get jobs they will pay back the loans to allow another student to benefit from it. "I picked a course in law because I wanted to prove that good things can and do come out of the slums," Jecinta stated.
While in Law school Jecinta worked hard to keep her grades up, she also joined societies such as the Rotary Club, where she not only participated in providing community services, but she was the president of the club for one term. A few years later she sat for her bar exams and passed on the first try, which is very impressive as the failure rate in Kenya is incredibly high.
"If it wasn't for MOHI I don't know where I would be." Jecinta remarks. "Most likely I'd be a teen mum like my mother, on my second or third marriage. Today I am an advocate because someone partnered with MOHI, I still remember my sponsor. God used people like him to change my life."
Jecinta went on to remember all the staff at MOHI who were a part of her journey. She was grateful for all the staff members who did more than their jobs. They encouraged, counseled, and sacrifice for her. Even the cooks who sacrificed to cook. "They all came through."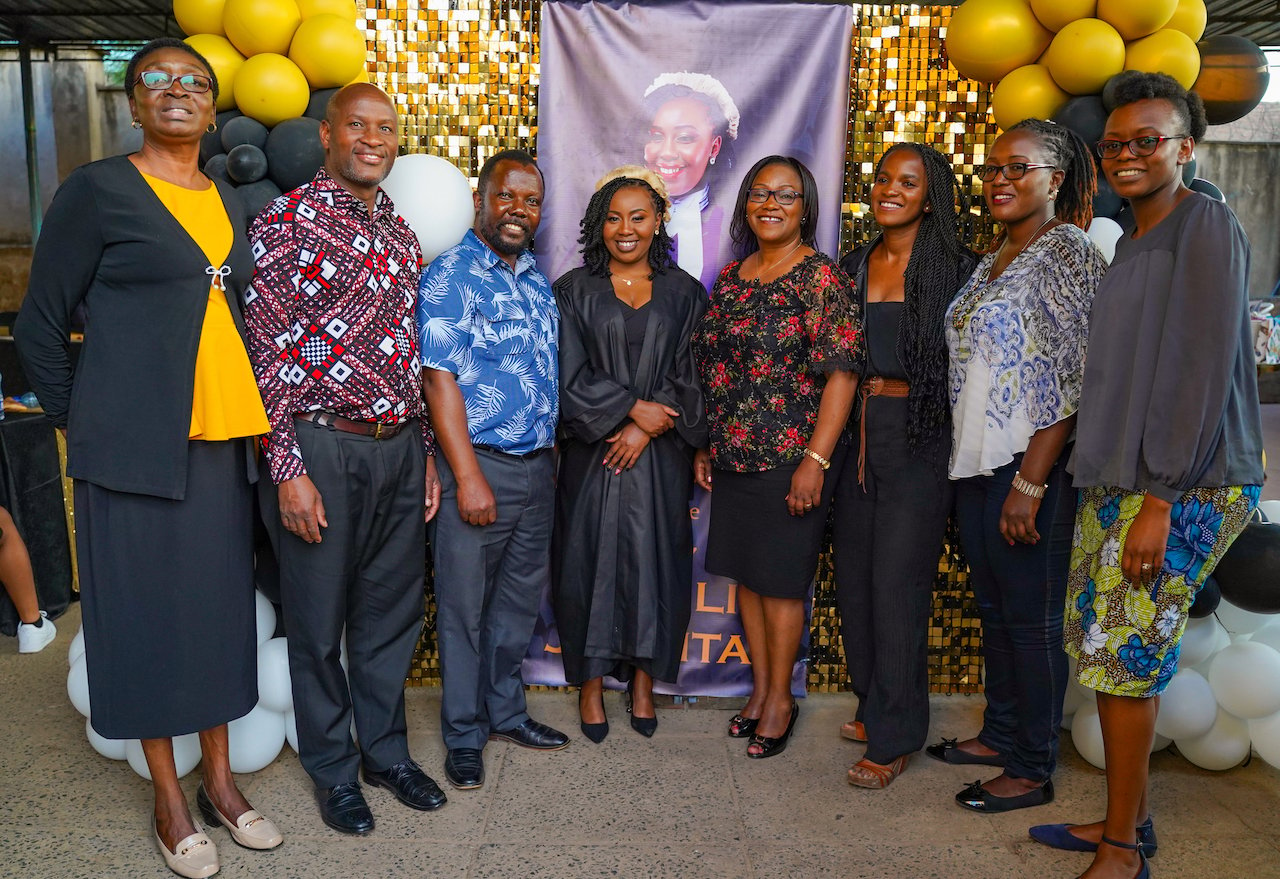 "One day I will become a sponsor at MOHI, I know the value of having one because I had one. I want to give this opportunity to someone else who needs it." Jecinta concludes. "I want the money I make to not only get me out of poverty, but my family as well."
Jecinta's brother had a rough time after their mother died. He dropped out of school in 11th grade. He got into the wrong crowd especially during the 9 months that schools were closed during the COVID lockdown in Kenya. With some of the savings that she made as she was an intern lawyer in Nairobi, as well as some contracts that she gets here and there; Jecinta tracked her brother down and reenrolled him to MOHI's boarding school for boys in Ndovoini, near Joska where she will be his sponsor. "Charity starts at home," says Jecinta.
Sign up to get updates sent directly to your inbox.