By MOHI on Oct 19, 2020 2:44:57 PM
As the global pandemic tightened its grip, we saw a lot of things put on hold this year. And while our trips may have been among them, our missions can't afford a break. Let's face it, there's no such thing as missions being put on hold!
While many churches have had to rethink how they go about mission work this year, many have come up with creative and impactful ways to persevere and remain steadfast in their dedication to transform lives through hope in Christ.
So, if you've been looking for creative new ways to shift your missions ministry, or roll out new compassion initiatives when we're not able to do "missions as normal", we have some ideas.
In fact, we sat down with Eastside Christian Church in Anaheim, CA to learn more about how they're shifting their programs during COVID-19.


Eastside's Global Compassion Ministry

"Eastside was founded more than 50 years ago," says Arty VanGeloof, Eastside's Pastor and Director of Global Compassion. "We have compassion initiatives overseas in several countries, along with local outreach. We believe in partnering with people who are already in those areas to bring skills, resources, and supplies to those in need. That's actually how we initially got connected with MOHI."
For more than 50 years, Eastside has been true to their vision of transforming homes, the community and the world at large by pursuing God, building community, and unleashing compassion, one neighborhood at a time.

Today, with a congregation of 10,000+ members, more than half of them are involved in compassion initiatives locally or globally.

A longtime supporter of MOHI, Eastside sponsors 2,200 of the 20,000 children—and have mobilized their congregation to stay mission-focused in the pandemic's wake.

Here are few of the ways their church is shifting their missions focus and serving others with the hope of Christ.
1. Global Compassion Videos

Eastside and MOHI have partnered to produce a series of Global Compassion videos that have been a wonderful way to share stories of faith and perseverance and continue communication between pastors, partners, and sponsors.




This has helped the entire congregation remain connected to what's actually happening in Kenya, despite the challenge of not being able to travel and help out in person. This has also prompted increased giving among the church knowing a difference can be made in areas like education, safety, sanitation, and more.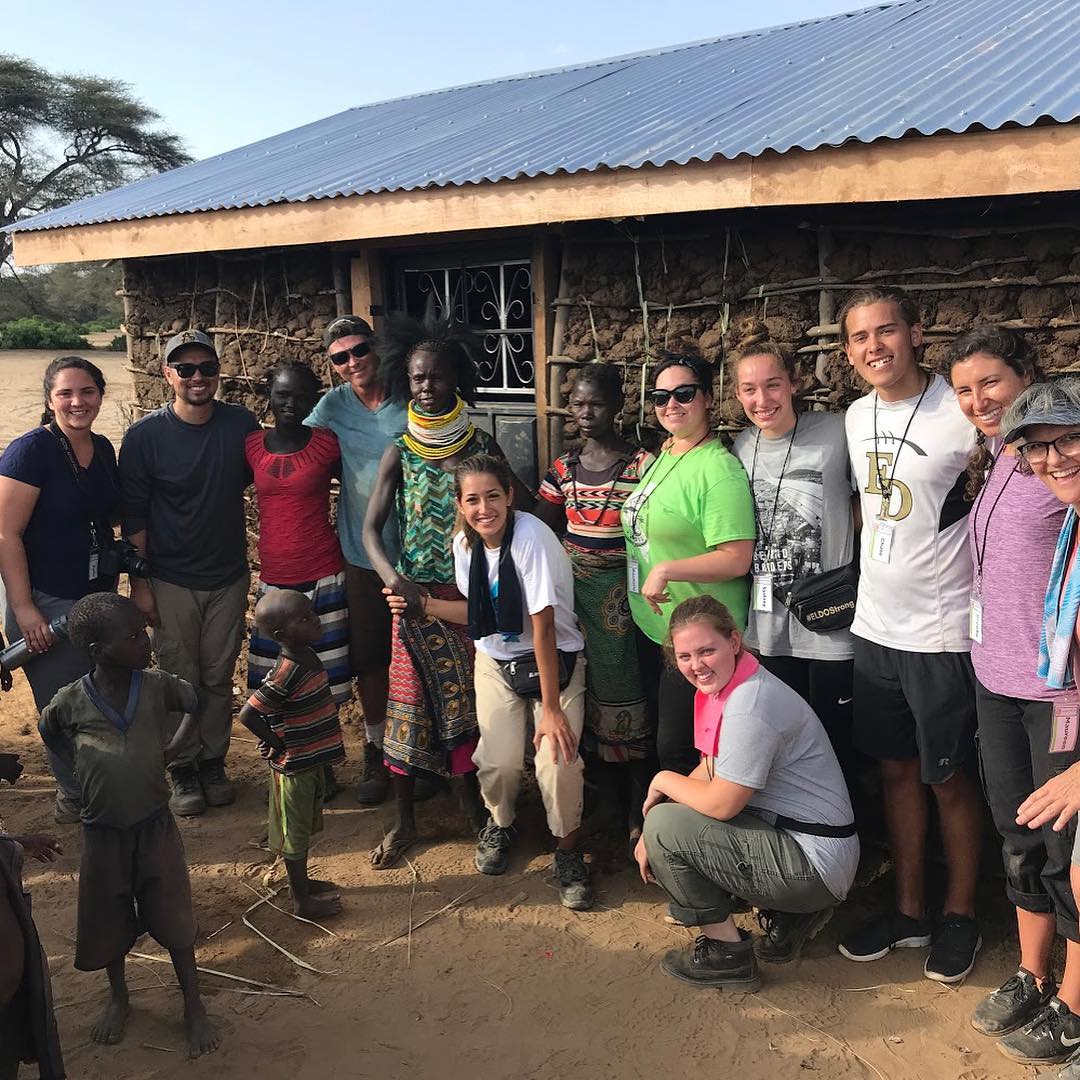 Image Source: Eastside Christian Church

2. Donating and/or Raising Funds for Critical Mission Projects

During the pandemic, Eastside has dedicated funds to ongoing MOHI priority projects, like their outdoor education camp in Kenya. MOHI just purchased a piece of property about 3 kilometers from the coast, where kids will embark on a week-long experience learning trades and critical life skills. Kids have the opportunity to live in a tent, learn how to swim, and discover things like renewable energy and animal husbandry.
Arty says that it's critical that church members recognize that their involvement in the projects in Kenya doesn't stop just because we can't travel or send teams overseas. Local development continues to happen, just like it does in our own cities. There are always opportunities for supporters to contribute to the progress of new schools, new initiatives, and new funding – especially right now as MOHI raises funds to help students return to school safely following the COVID-19 precautions and updates needed.
3. Developing Curriculum to Power Growth and Learning for MOHI students

As an extension of this visionary outdoor education camp, Eastside has also shifted its program focus to help develop the curriculum that will power the week-long camp experience.
Arty is working with experts in the sciences and other fields to create lesson plans about fascinating and cutting-edge subjects like solar energy, wind technology, clean water, and more. They're even working with a professor at California Polytechnic State University who's developing a non-inertia motor with magnets and spark plugs—sure to dazzle the eye and illuminate the mind of every child who attends the camp!
"These revolutionary concepts and brand-new science will show kids how amazing nature really is," says Arty. "We truly believe the future of the work with our compassion projects is pairing people with specific skills to specific needs in communities. A scientist could help build the curriculum in this case, while a nurse may help with a more health-based mission need."


Reaching Beyond MOHI Throughout the Entire World

Eastside continues to develop its ministry and provide meaningful missions during COVID. Their ongoing efforts to partner with MOHI in helping develop new projects hasn't slowed down.
In addition to recently finishing work on an orphanage in Mexico, they're mobilizing 3,200 volunteers next month to pack 500,000 meals for a dozen local partners in an effort to feed the hungry.
With masks and social distancing, four different Eastside campuses in California and one in Park Rapids, MN, are joining forces for this important initiative. And as always, 15% of every dollar given to Eastside Christian Church goes to support both local and global ministries.
"Eastside doesn't do anything by itself. We don't feel like we're the great American organization that can come in and save the world," concludes Arty. "We continue to find high capacity partners on the ground and breathe into them to support them."
Time to Take Action!

If your church is looking for ways to boost its mission work and encourage members to get involved during this challenging time, we hope these ideas and real-world examples can spark some ideas.
At MOHI, we always welcome your help and support and would love to partner with you to extend your kingdom impact, especially now! We encourage you to review the 7 ways to go virtual with your mission trip – or reach out to our partnerships team for a more specific conversation about getting involved.