By Linet Wambui; writer MOHI on Feb 14, 2020 3:22:20 AM
Since Missions of Hope International (MOHI) was instituted 20 years ago, we have grown from serving 50 children in one section of the slums to over 18,000 children in 24 different communities throughout Kenya.
God has remained faithful in helping us develop programs that see us reach more people. This has enabled us to expand to remote, rural communities where access to education and job opportunities are extremely limited. The Molo community falls under this category.
To better serve this community, on February 6th this year, MOHI launched Coram Deo; a new center located in Molo which is approximately 214 kilometers from Nairobi. The center Coram Deo - a Latin phrase which means "In the presence of God" - is expected to comfortably accommodate 180 students.
The event to mark the centre's dedication was a colorful affair attended by students from Coram Deo and representative students from Pangani, Bondeni, and Molo Milimani centers. Also in attendance were MOHI founders Pastor Wallace and Mary Kamau, directors, managers and various other staff members.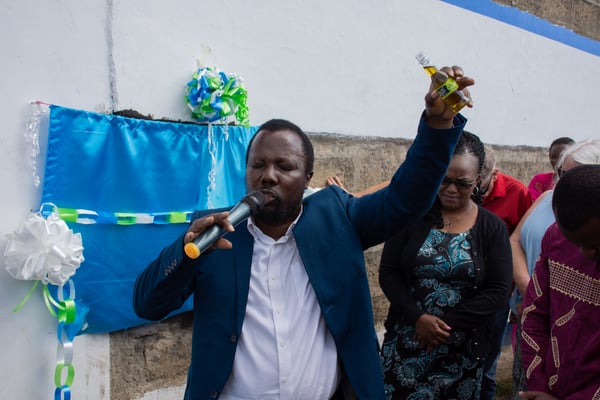 The function which began at 11:30 am, was hosted by our Special Projects Director, Ephantus Wanyiri. The full day event involved prayers, praise and worship sessions, music and drama presentations from MOHI students.
In his address MOHI CEO, Pastor Wallace, emphasized on the importance of having a dream and actualizing it.
"Our students are dream carriers, and it is the responsibility of everyone here present to help our children actualize these dreams," he said.
Pastor Wallace then proceeded to dedicate the new building by anointing it and praying with those in attendance. Afterwards a celebratory cake was shared to mark the day as everyone present was encouraged to plant a tree in the school compound.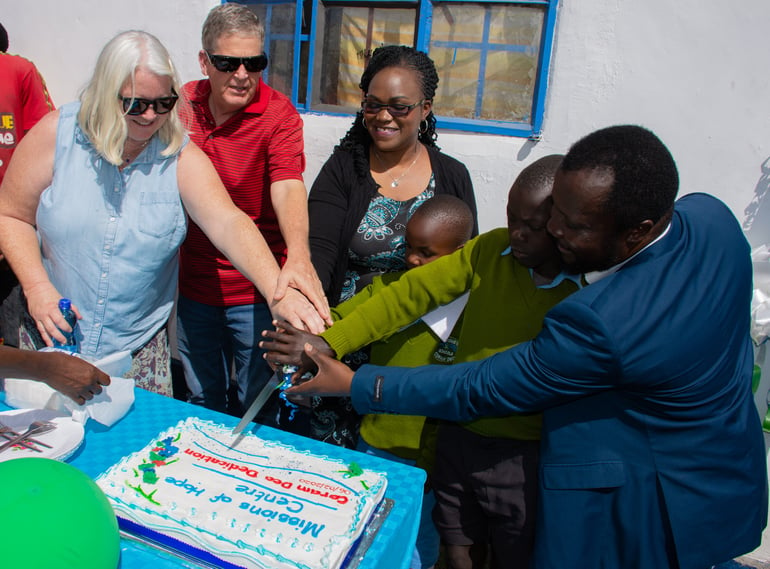 We thank God for the realisation of this that has been a dream for a long time. We indeed have cause to thank God for His faithfulness and rejoice as He continues to expand our territories.