By MOHI on Dec 15, 2022 3:02:24 PM
David serves as the nighttime security guard at our MOHI's Bishop Dan O'kembo Center, in Nyakach, Western Kenya. Before MOHI came into his and his family's lives, things were getting very hard for him. "MOHI is like the sun, it has brought the light when things seemed so dark," says David.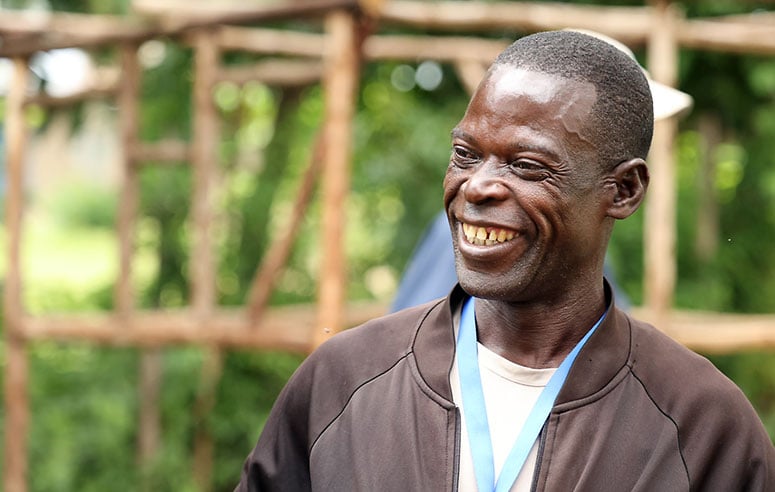 David and his wife, before moving back to David's home town of Nyakach, lived in Kisumu. For the years that they lived there, both he and his wife provided for their 8 children through casual labor such as working on construction sites, fishing and domestic jobs. They managed to take their school-aged children to school, but as the years went by, and the children grew older, it became harder and harder for them to make ends meet.

David had land and a house he had left in Nyakach and he thought that it would be better to move back to his hometown where he didn't have to pay rent and he could save some money to support his family. So, David, and his family, moved back to Nyakach.
Life in Nyakach was not any easier, because of the prolonged drought, it was difficult to farm. Casual labor is hard to come by. Many times David's family would go to bed hungry. During this period David and his wife separated, leaving David to take care of their 8 children on his own.
MOHI later arrived in Nyakach, opening the MOHI Dan O'kembo Center. The community leaders assisted MOHI staff to identify members of the community who were in need. The leaders immediately pointed out David and his family. The community knew how determined David was to educate and provide for his family.

"One of the leaders came to my house and told me that MOHI was looking for a security guard, they told me about the school and that I should not only enroll my children, but also apply for the job. I wasted no time, I applied and I was accepted," says David.

David managed to enroll the last three of his children who are in primary school at MOHI. He is especially thankful for the feeding program. Being the night shift guard has also allowed David to make sure that his children have something to eat when they get home from school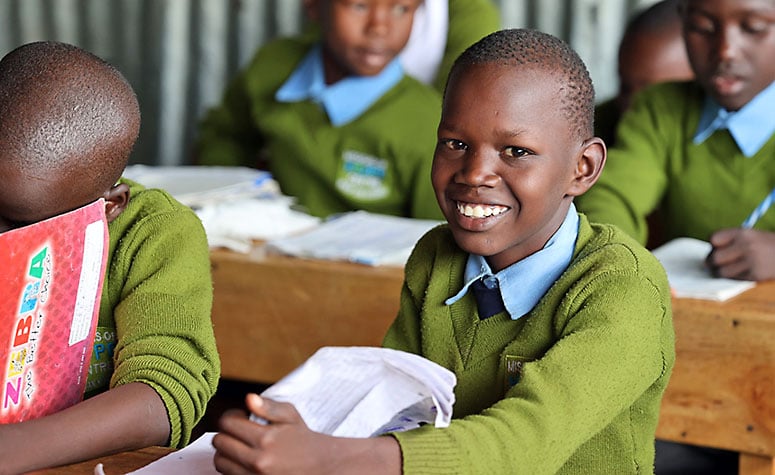 "Anyone with eyes can see the kind of transformation that is happening here. MOHI has brought good things and has impacted so many families already. I thank God for MOHI and for those who thought of Nyakach even when they were so far away, may God bless them," says David.