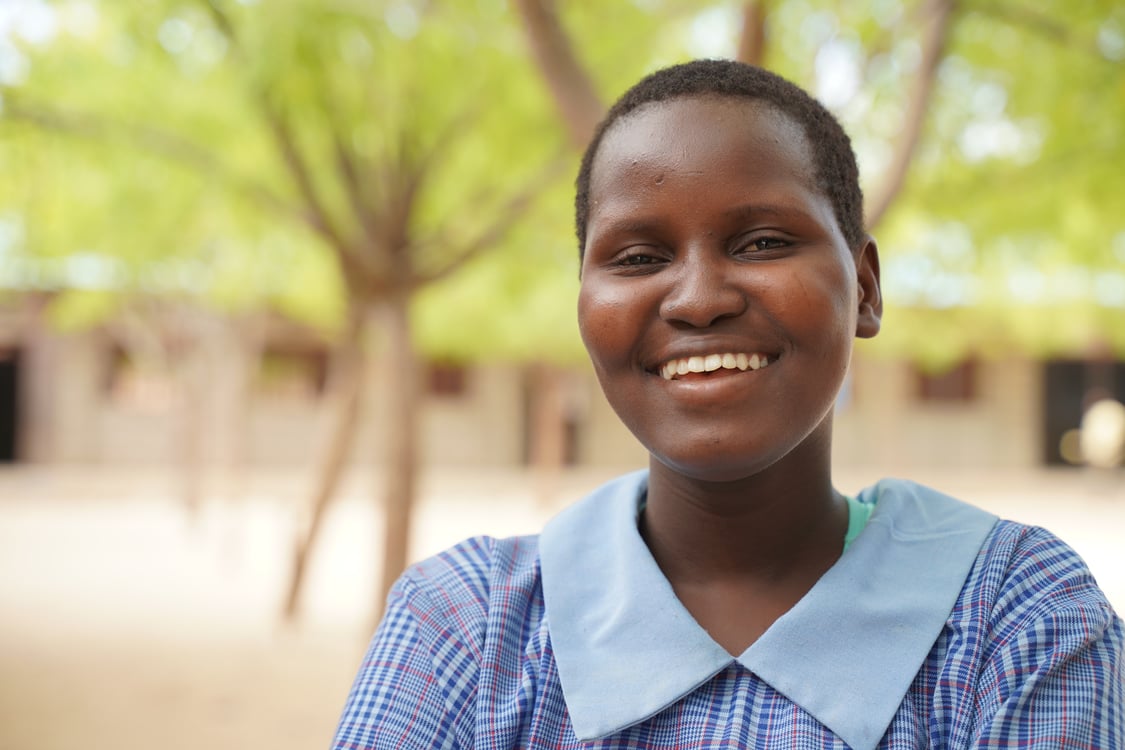 Daisy's story: A determination to learn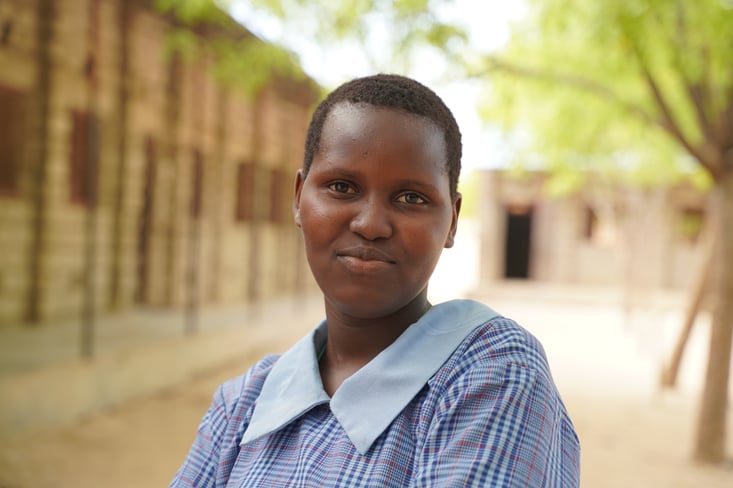 Daisy is a grade six student at MOHI's Napuu center located in Turkana county. The 15-year-old lives with her mother and five siblings. The mother is the family's sole provider and she earns a living from selling timber.
Daisy's story is unique because she had all but given up on her education until she learned about the quality education offered at MOHI's Napuu center. She took the initiative to change her situation.
"My mother works very hard and always tries to ensure we have what we need," Daisy says. "She enrolled us into the neighboring public school where I was a student from kindergarten. But school was a joke! Teachers would come to class when they felt like it and sometimes we would go for days without learning. This hampered my academic progression and I often felt like giving up."
Daisy says she learned about MOHI from the neighboring children. She says she admired their smart green and blue uniform and how neat they always looked coming from school with their bags full of books.
"At my former school, it did not matter whether or not you wore your uniform, whether or not you showed up to class, whether or not you had books. Looking at my friends, I could not believe that school could be so organized. I decided to go see this school for myself," she says.
So one morning, Daisy followed the children to the Napuu center. Once she got there, she went to the front office and said she had come to be enrolled in school. A social worker was called to speak to her and Daisy explained her predicament to her.
It was right in the middle of the school term and the recruitment process had not yet been launched. Because Daisy was already enrolled in another school, it was felt that she could continue attending the school while waiting for the process to start.
According to social worker Rose Mumbua, the recruitment window is important because it enables schools to determine the classes that can accommodate additional students. It is also for the benefit of the new learners to start a term with their classmates as opposed to coming in late and trying to catch up.
This policy was explained to Daisy and she was informed that the process would start soon. She was encouraged to keep on going to her school and come back at a later date. Daisy would hear none of it.
"For the next couple of weeks, Daisy came to the office every single day," Rose says. "We would find her waiting every morning when we opened and she would stay in the school the whole day. This was a child clearly determined to receive quality education."
When the recruitment window finally opened up, Daisy's name was top on the waiting list and she was immediately enrolled to join grade five. It is a unique thing that this entire process happened without the input of Daisy's mother. The girl single-handedly drove this process and her mother was finally involved when the social workers visited the home to get her consent and have her sign some documents.
Daisy joined MOHI in January of 2020 and received all the support she needed for her enrolment. Her mother was happy to have her daughter at the school and she was even more pleased to learn that Daisy had been selected for the boarding school program
"Now, I feel like I am in school!" Daisy says with a broad smile on her face.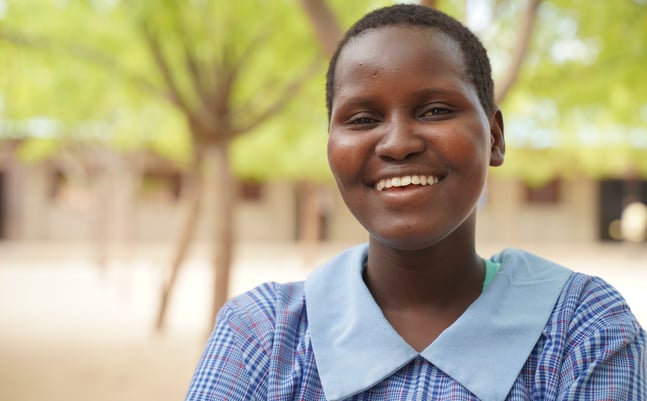 "My teachers are very hardworking and they never miss a day of class. I can now see great hope for my future and I believe that my dream of becoming an engineer will be realized. Because of MOHI, I now believe that I can do the impossible. I am so grateful".
We thank God for Daisy's recruitment that went on without a hitch. This is however, the exception rather than the norm in this region.
Daisy comes from a community that is still very steeped in tradition and does not value formal education. The dictates of this culture stipulate that boys should be in the grazing fields taking care of the family's livestock while girls should get married in exchange for livestock. This makes it very difficult to convince parents to allow their children to come to school.
But! By God's grace, we are changing this mindset - one parent at a time! Glory to His name.
Sign up to get updates sent directly to your inbox.