By MOHI on Jun 21, 2022 10:00:00 AM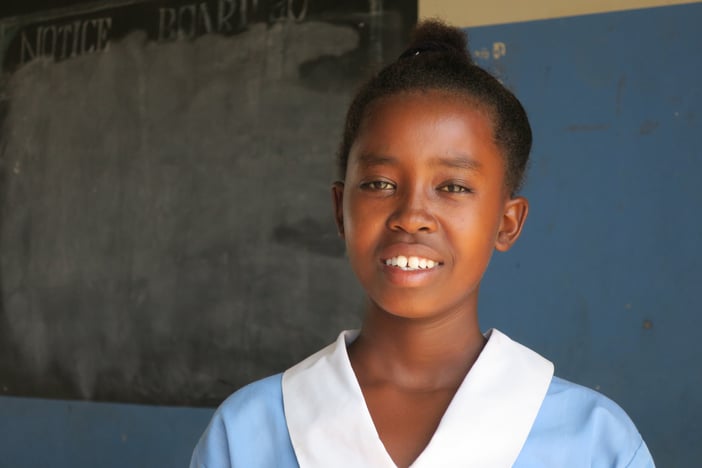 Baiso is a grade seven student at the Kargi center. The 13-year-old comes from a family of seven children - three girls and four boys - and she is the only child who has been to school.
Right now, Baiso lives with her aunt, Annastacia, who works as a cleaner at the school. But before this, she used to live with her father and stepmother in a village near the school. Baiso's mother died tragically in 2011 when the girl was just three-years-old.
Baiso was traumatized by her mother's death. She was left in the care of her stepmother after her father left for the pasturelands. The stepmother did not provide the emotional care that this little girl needed and as a result, she became very withdrawn; unable to interact with people freely.
Headteacher Francis Mutinda shared that Baiso was recruited during the Covid period in 2020 during a visit to her village.
"She was then learning at a nearby public school and she came across as a very shy girl who did not smile and just looked unhappy. Her aunt had just joined MOHI as a member of staff and she asked us to recruit her niece," he says.
"I knew my sister's children were not receiving the care they needed and it was breaking my heart," Annastacia says. "I knew I could not help them all because they were away at the pasturelands all the time, but at least Baiso was within reach. So I asked the social worker to look into her case."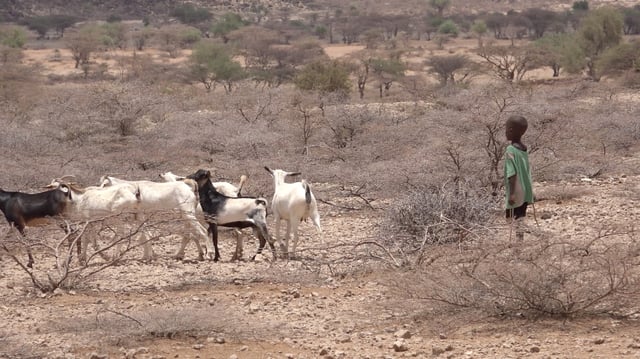 During this early COVID period, schools were not having classes and Mutinda says they opted to put Baiso through some counseling sessions in order to build her self-confidence and self-esteem.
"Baiso would come to school where she would have someone to talk to and she would also be put on two hours of learning that included receiving revision materials," he says. "She would take these home with her and bring them back the next day for marking and correcting."
All these efforts started to bear fruit and soon, Baiso started to open up and also show improved comprehension in her school work. But, just as this progress was being made, the girl stopped coming to school.
"We learned that she was being given too many chores at home with a little provision in terms of food. We also learned that her father had said he wanted Baiso to join him in the pasturelands and did not want her to come to school," Mutinda says.
Thankfully, her aunt intervened and prevailed on the family to allow her to continue coming for the revision sessions. When schools reopened, the headteacher explained the girl's situation to the headteacher at her previous school and he understood the need to allow the girl to join MOHI. With this consent, Baiso was enrolled as a grade five student come January 2021.
Despite the girl being in school, Mutinda says her attendance was not regular. Baiso would often miss school and it was felt that she needed to find a better environment to live in. It was then her aunt took her in permanently.
"Baiso's father was not pleased with this arrangement," Annastacia says, " he had hoped to get a suitor for her and was looking forward to receiving goats in exchange for her hand in marriage. I thank God because the school really supported us in this push to keep my niece in school and he eventually stopped interfering."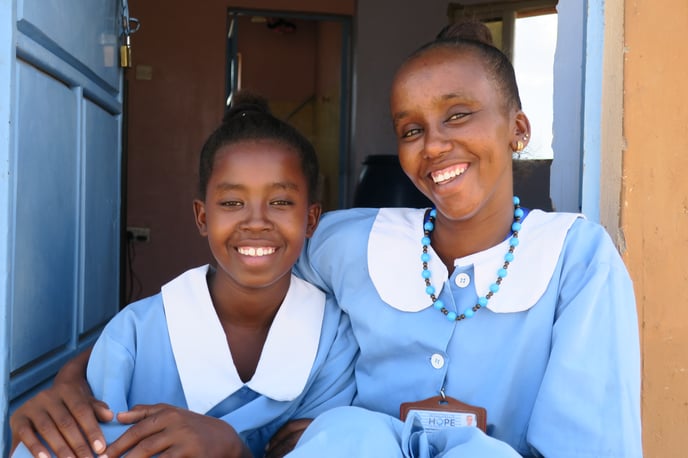 When Baiso first joined MOHI, she was a fearful girl who would hardly smile. Today, she interacts freely with her peers, and although still shy around adults, she is able to hold a conversation. She looks lively and says she loves living with her aunt and coming to school each morning.
We thank God for enabling us to make inroads into a hardship area such as Kargi where we can kindle hope in a girl like Baiso; to use holistic ministry in serving children and families that live in disadvantaged communities.