By Judy Makori; Senior Writer MOHI on Jan 27, 2022 9:00:00 AM
On Sunday January 23rd, 28 girls from MOHI's Joska center were baptized as a public declaration of their faith.
The function was attended and led by MOHI's Spiritual Development Manager - Catherine Maina, Church Planting Coordinator - Clinton Okanga, and Joska's acting Chaplain Pastor Wycliffe Fwama.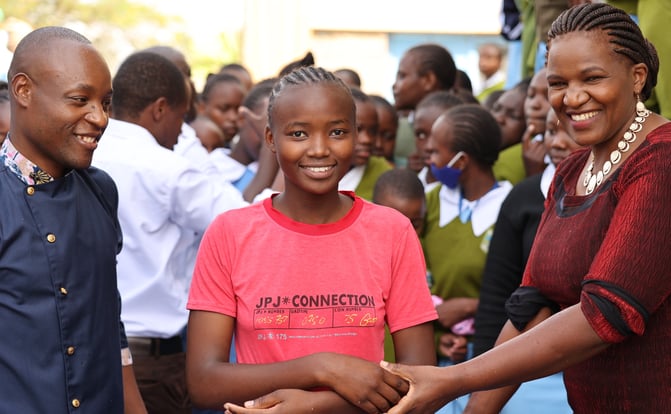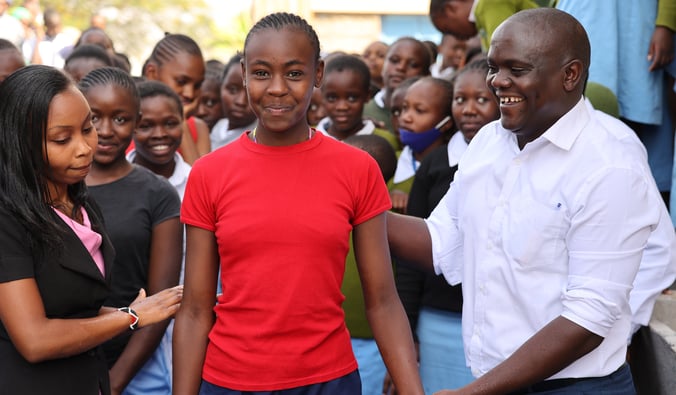 To prepare for their baptism, the 16 high school and 12 grade eight students went through a three-month-long new believers class. They were taught about the assurance of salvation, sin, the Holy Spirit, and the spiritual disciplines of fasting, praying, meditation, reading the Word among others.
Pastor Fwama said the students have also been plugged into a home church where their faith will continue being nurtured. While in school, they will be encouraged to help lead their peers during the morning devotions and during the small Bible study groups. They will also be encouraged to participate in all the school's spiritual programs.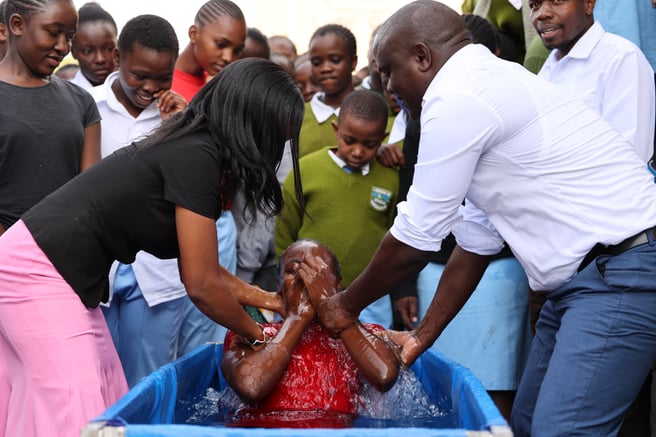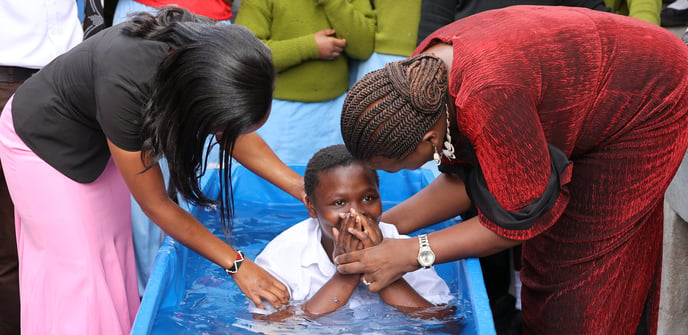 We really thank God for these souls and we trust Him for an even greater harvest among all our learners!!